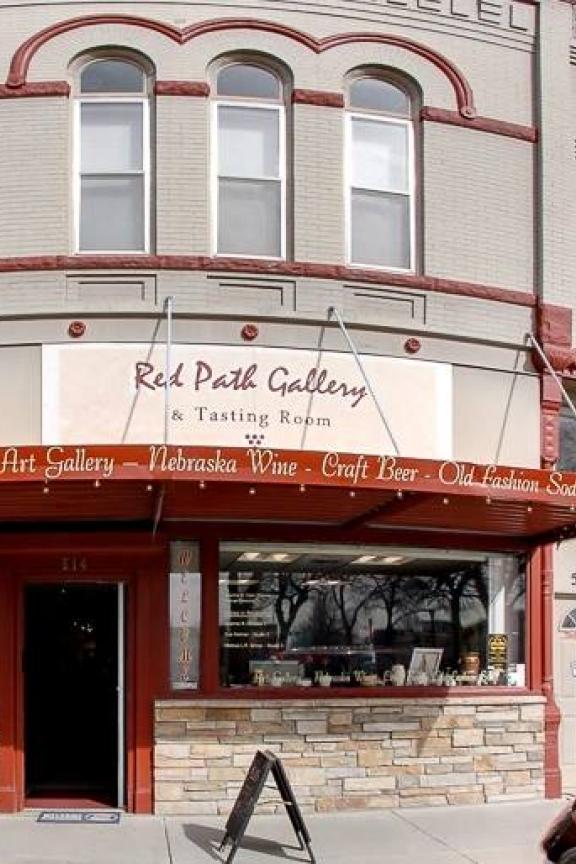 Pop into Seward's Art & Wine Stop
If you could see Nebraska through my eyes, you'd see Red Path Gallery & Tasting Room in the historic downtown square of Seward. Built as a bank in 1886, the space was converted in 1951 to a law firm (the oldest in Nebraska). Through a labor of love, original architectural features were uncovered, and the historic building was renovated and transformed into an art gallery and wine-tasting room . . . serving various other Nebraska libations, too.
Today, over 20 Nebraska-based member artists showcase their original art in this historic building, joined by over 13 guest artists who come to share in the passion of artistic design each year. All artwork is rotated every two months for a new look to enhance the mind and heart of the observer.
Wine is bottled at a local Nebraska winery, and the tasting room features wine labels by myself, a Nebraska artist and owner/director of the gallery and tasting room.
My name is Jeanne K. Hain Wiemer and this is Red Path Gallery & Tasting Room in Seward, Nebraska, through my eyes.
Red Path Gallery & Tasting Room
514 Seward St.
Seward, NE
United States
Red Path Gallery & Tasting Room is located on the historic downtown square in Seward. Built as a bank in 1886, the space was converted in 1951 into a law firm (the oldest in Nebraska). Through a labor of love, original architectural features were uncovered, and the historic building was renovated and transformed into an art gallery and wine tasting room. Art gallery • wine • craft beer • spirits and food • meeting rooms • private parties & events by appointment