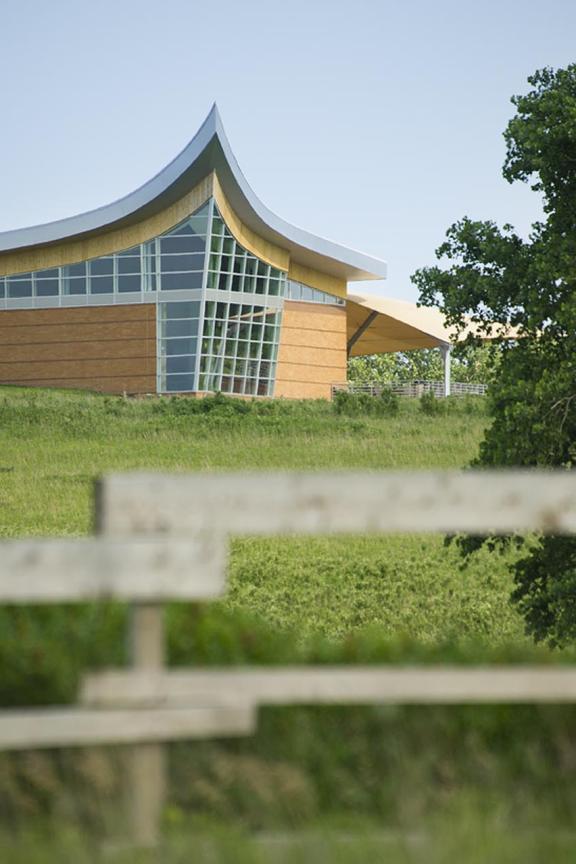 Realize the American Dream at Homestead National Monument of America
If you could see Nebraska through my eyes, you'd see a land of opportunity. My first visit to America's National Parks was in Nebraska, and it was for a job interview. Traveling from Omaha to Homestead National Monument of America took me a little over an hour and a half, and brought me through the beautiful town of Beatrice, Nebraska. With a population just over 12,000, you'll find lots of local merchants and several unique restaurants (in addition to familiar franchise eateries) if you choose to explore Beatrice.
Just four miles northwest of town was my destination: Homestead National Monument of America, a federal park dedicated to telling the story of the Homestead Act of 1862, and its role in the settling of the American West. Regularly regarded as one of the most significant laws in American history, the Homestead Act offered 160 acres of free land to anyone who agreed to build a home and work the land for a period of at least five years. Millions participated: families, immigrants, freed slaves, men and women of all backgrounds.
The Homestead National Monument exists to remember their stories, and to describe their impact, both positive and negative, upon the land and its peoples. I arrived at the Heritage Center on a cold day in December, but I was still blown away by the restored prairie land, the miles of trails and the feeling of "open space" I found there. The museum at the Heritage Center is extremely modern, with informative exhibits supported by audio and video. There are even computers available for visitors to look up their family histories, to see whether someone from their family was a homesteader! In addition to the Heritage Center, there's an Education Center further up the highway where you'll find a gift shop, seasonal exhibits and a farm implements wing filled with old farm equipment and explanations for how it was used. Just past the Education Center is the Freeman School, a brick one-room schoolhouse that saw use from the 19th century all the way up to the 1960s. It's been restored inside to its 19th-century appearance, and gives you a great idea of what it might have been like going to school back then. As I mentioned at the start, I was actually visiting the Monument for a job interview. I've since accepted a position as the Homestead National Monument's historian, and I'm excited to begin working there. Like the homesteaders from years past, I've gone out from the city to stake a claim and start a new life!
Homestead National Monument of America
8523 W. NE Hwy, 4 4 mi. W. of Beatrice
Beatrice, NE
United States
(402) 223-3514
"Free land!" was the cry. The Homestead Act had an immediate and endurable effect on America that is still felt today. Under this law, more than 270 million acres were turned over to individuals. This great transformation led to profound and lasting changes to the land, to American Indians, immigration and migration patterns and agriculture. Homestead National Monument of America commemorates the lives and accomplishments of all pioneers and the changes brought on by this act. The park includes the Daniel Freeman site, museum exhibits and videos, historic structures, hiking trails, a designated Watchable Wildlife Site and a newly-published curriculum guide for teachers. The Heritage Center features interactive exhibits. Open year-round, Mon-Fri, 8:30am-5pm; Sat-Sun, 9am-5pm. Closed Thanksgiving, Christmas & New Year's Day. Free. Trails are open until dark.