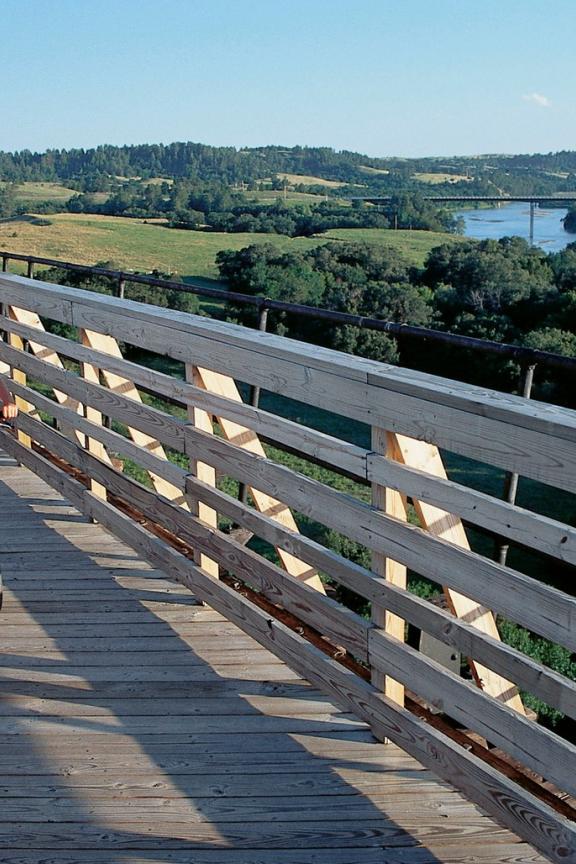 Ride, Run, and Skate your way across Nebraska
Lace up your skates, buckle your helmet, and hit the trails as the weather heats up in Nebraska! No matter your preferred way of moving, there are trails for all to enjoy. Keep reading to find a new favorite local trail or a fun faraway destination!
This trail spans from Norfolk to Chadron and is one of the longest trails in the state. Open to bikes, walkers, horseback riders, and campers in spots it is a great location to get outdoors and see Nebraska!
This trail is based off a former Union Pacific rail line and extends from south of Lincoln to Cortland, NE. If you prefer a longer route keep following it all the way through Marysville, Kansas! Look for parking at Saltillo Road and Roca to get going.
This handicapped accessible path in Atkinson incorporates native trees and wildflowers into the trail's ecosystem. Make sure to note the bluebird boxes that line the pathway and take a seat and enjoy the scenery at the all-season benches around the pathway!