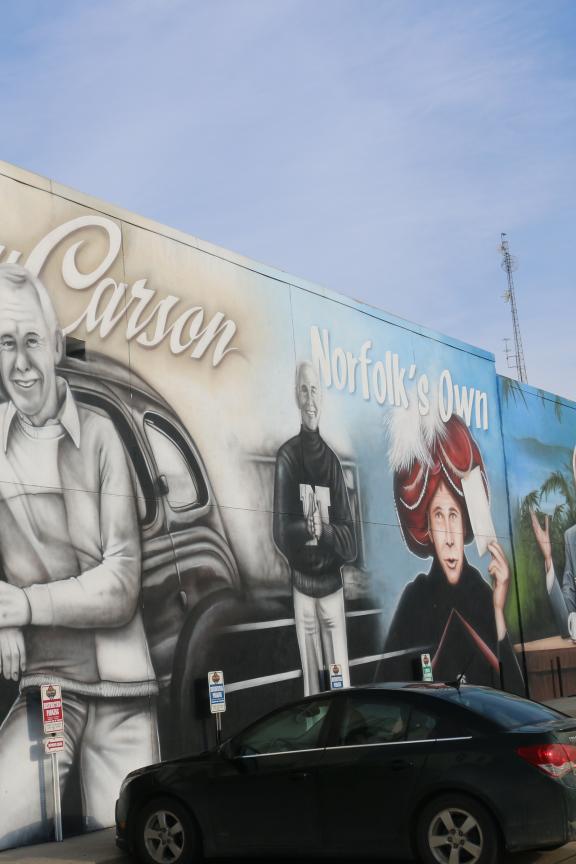 See these Nebraska destinations with celebrity connections
Feel like a movie star at these spots all over Nebraska with ties to celebrities who either grew up or spent a significant amount of time here.
 
eCreamery I Warren Buffett I Omaha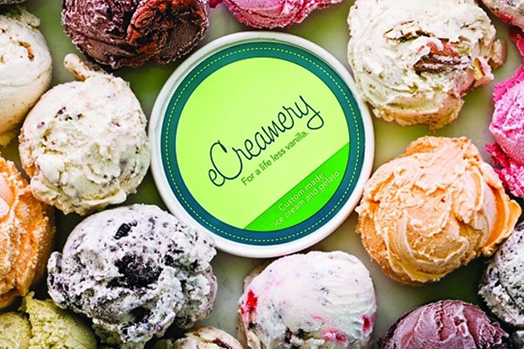 Known as the shooting location of the $63 Billion Dollar Selfie, eCreamery is a hot spot in Dundee, the Omaha neighborhood Warren Buffett has owned the same home in since 1958. Get a scoop (or two) of ice cream at this delectable parlor after a steak at Gorat's, Buffett's favorite local restaurant. Where if he's not dining when you are, you can get a picture with his cardboard cutout.
Elkhorn Valley Museum I Johnny Carson I Norfolk


Heeeeere's Johnny! In the city that Johnny Carson called home most of his childhood, Norfolk, you can see signs of his legacy all over the place. At the Elkhorn Valley Museum, the Johnny Carson Gallery showcases the legend's 30 years on the Tonight Show, and the six Emmys he received. Carson's childhood home (located at 306 S. 13th St.) is open for tours upon request and there is a large sign in the front yard for your selfie moment. Also, snap a picture in front of the massive Johnny Carson mural in downtown Norfolk.
Gerald Ford Birth Place and Gardens I President Ford I Omaha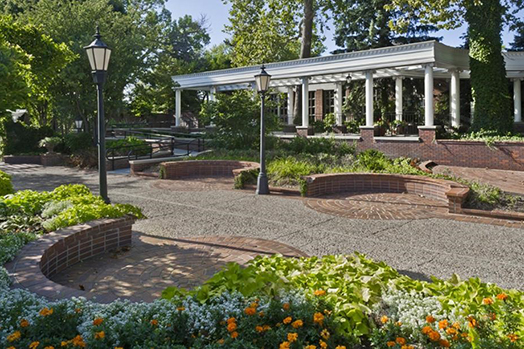 Walk through the beautiful Memorial Gardens where President Ford's paternal grandparents home once stood.  At the Gerald Ford Birth Place and Gardens view, nine rose beds featuring 170 rose bushes and 22 flowerbeds. Ford was born in Omaha but moved out-of-state at just 16-days-old.
Harold Lloyd Home I Harold Lloyd I Burchard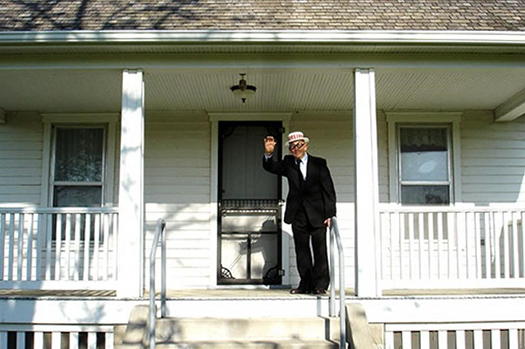 Silent-film comedy master Harold Lloyd was born in Burchard, Nebraska. Today, his childhood home is open to the public and a place where you can learn more about the actor's films featuring hair-raising stunts that made him a star in the 1920s.
Legacy of the Plains I Teresa Scanlan, Miss America 2011 I Gering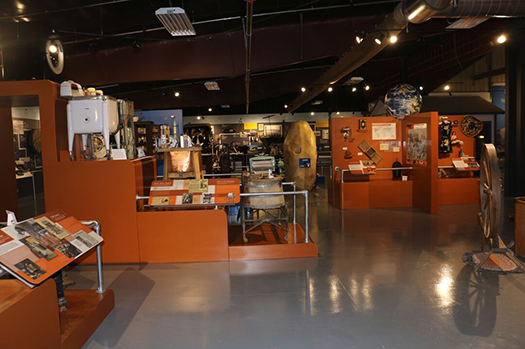 Legacy of the Plains Museum is a destination for people interested in the stories of human and agricultural history in the North Platte Valley and High Plains. It's also home to the dresses Nebraska's only Miss America wore during her reign in 2011 and other parts of her pageant career. The exhibit also showcases memorabilia and gifts from Teresa Scanlan's time traveling as Miss America. Scanlan grew up in Gering, Nebraska.
Museum of Nebraska Major League Baseball I Grover Cleveland Alexander I St. Paul

A dominate major league pitcher in the early 1900's, Grover Cleveland Alexander was born in Elba, Nebraska. Today, his legacy lives on at the Museum of Nebraska Major League Baseball, near where he grew up. At the museum, you'll find displays of Nebraska Baseball Hall of Famers, like G.C. Alexander, "Wahoo" Sam Crawford, Dazzy Vance, Bob Gibson, Richie Ashburn, Bill Southworth and many more.
Pawnee County Museum I Larry the Cable Guy I Pawnee City


View 25,000 items in 22 buildings at the Pawnee City Historical Society Museum, including Dan Whitney's (Larry the Cable Guy's) family barn. In 2008, a massive crew had to "Get R' Done," moving the barn from the property where Whitney grew up to the museum grounds.
Red Cloud I Willa Cather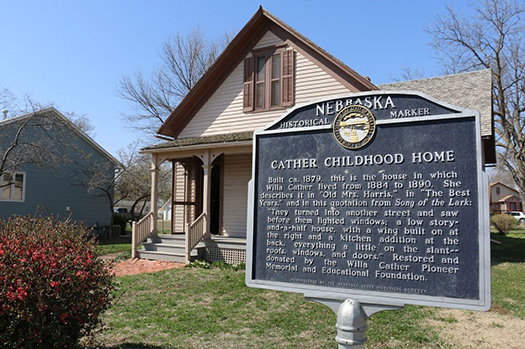 Walk in the footsteps of Willa Cather, in her town, Red Cloud. Here, the Willa Cather Foundation has preserved and maintained historic sites, landscapes, and artifacts related to the author's family and her writings. Start your journey at the National Willa Cather Center and explore seven historic sites, native prairie and more.
Scouts Rest Ranch I Buffalo Bill I North Platte


Take a step back in time at the home of William F. "Buffalo Bill" Cody, buffalo hunter, scout and creator of the Wild West Show. Buffalo Bill Ranch State Historical Park and State Recreation Area, also known as Scout's Rest Ranch, is the North Platte acreage Cody built during his heyday, which includes his empire mansion and barn. Guests are encouraged to spend time enjoying the trails and scenery in the recreation area, as well as touring the historic buildings and soaking up the history at the historical park.
Stuhr Museum of the Prairie Pioneer I Henry Fonda I Grand Island


Actor Henry Fonda's childhood home is located on the grounds of the Stuhr Museum of the Prairie Pioneer. Fonda was born in the Grand Island home in 1905 and when he discovered it was set to be demolished he contributed financially to have the home restored and moved to Railroad Town.