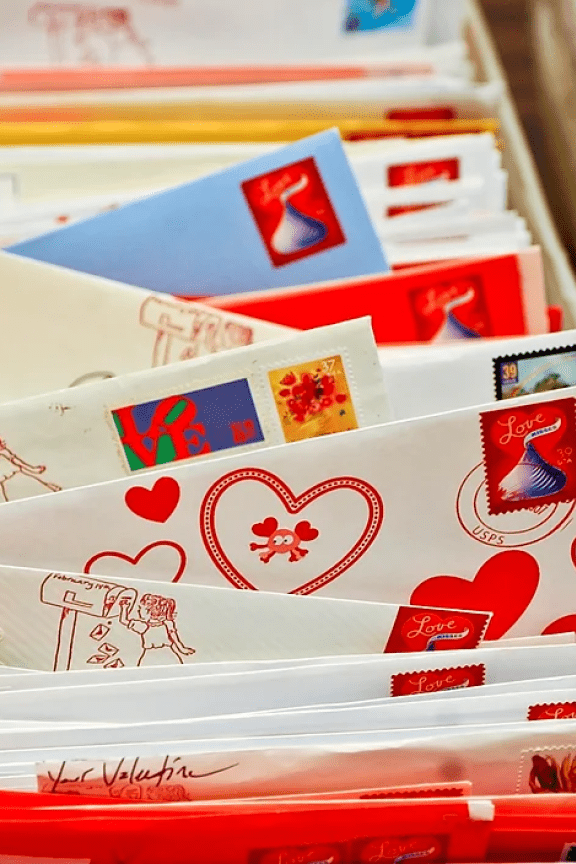 Send some love this Valentine's Day with the help of Valentine, Nebraska
What better way to show your love this Valentine's Day than to send your special someone a handwritten letter complete with a stamp and postmark from Valentine, Nebraska, the Heart City! Every year the Valentine Post Office receives thousands of love letters from around the world to stamp and send off to their destination.
Your letter will be postmarked from Valentine, Nebraska with a special Valentine's Day postmark. It will also be stamped with a few of their Valentine's Day-themed stamps representing the city of Valentine and the Sandhills.
Here's how to send a letter of your own!
Write your Valentine's letters and put them each in an envelope addressed to their destination with postage.
Put your sealed and addressed letters into a larger envelope. This envelope also needs its own postage. You can send multiple letters in your larger envelope!
Send the larger envelope containing your letters to:
Cupid's Mailbox
P.O. Box 201
Valentine, NE 69201
Place it in the mail and you're all done! Your loved ones will receive a special letter straight from the city of Valentine!
To have your letter reach its destination on time for Valentine's Day, it is best to send your letter off to Valentine by February 9th.