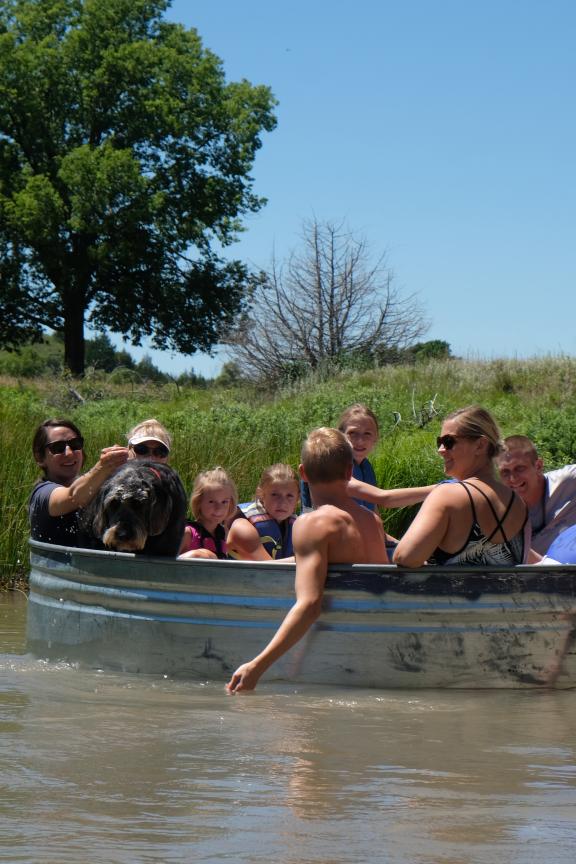 Tanking: An Incredible Floating Sensation
Technically, it's landlocked, but Nebraska is still a water lover's paradise, with countless ways to enjoy everybody's favorite liquid. Spend an afternoon riding a jet ski on Lewis and Clark Lake. Sprawl on the white sand beaches at Lake McConaughy. Load the family onto a pontoon boat at Branched Oak Lake or sail the afternoon away at Johnson Lake. That's just the reservoirs.
Nebraska has more miles of river than most states, making it the perfect destination for a float trip. And we've become known for our unique way of floating, called tanking. All it requires is a group of friends, a livestock water tank, and a river to float on.
A tank typically holds four to six adults and you can load up your coolers, radio, card games, and more. Then sit back, float, laugh, jump out, cool off, climb back in, gaze at the scenery, bask in the sun, and enjoy the company of your "ship" mates. (Not necessarily in that order.)
A tanking trip can range from two to six hours, depending on how much scenic beauty you can tolerate. Trip also includes panoramic skies, wildlife, and a gently moving river that winds between the luscious green hills most people don't believe we have here.
A perfect summer adventure for all!

Tanking Outfitters
Get Tanked
(308)750-5974
Located on the upper Cedar River, Get Tanked offers rentals on eight-foot plastic stock tanks, each with a picnic table in it. Perfect for a family or bachelor party.
Calamus Outfitters
308-346-4697
Whether you're looking for space for a large family gathering or just a day on the river, Calamus Outfitters offers water activity rentals and overnight lodging.
Tank Down the Elkhorn
(402) 709-8693
No paddling required with these 4-person tanks. Just sit back and go with the gentle flow of the Elkhorn River. If you're staying in Omaha, this is the closest tanking opportunity you'll find.
Dusty Trails
(308) 530-0048
Mosey down the North Platte River in a tank from Dusty Trails. This outfitter also offers horseback riding and a petting zoo, all next to the Buffalo Bill Ranch Historical Park, once occupied by the famous showman and his family.
Glidden Canoe Rentals
(308) 546-2206
Glidden Canoe Rental will put you on the Middle Loup River any time of the year. And every March they host the Polar Bear Tank races. Brave the cold and get out your racing paddles, bring your wacky costumes too!
Crazy Rayz Tanking
(308)571-0990
With a 75-tank fleet, Crazy Rayz is ready to host your large group or family reunion. Campsites are also available onsite.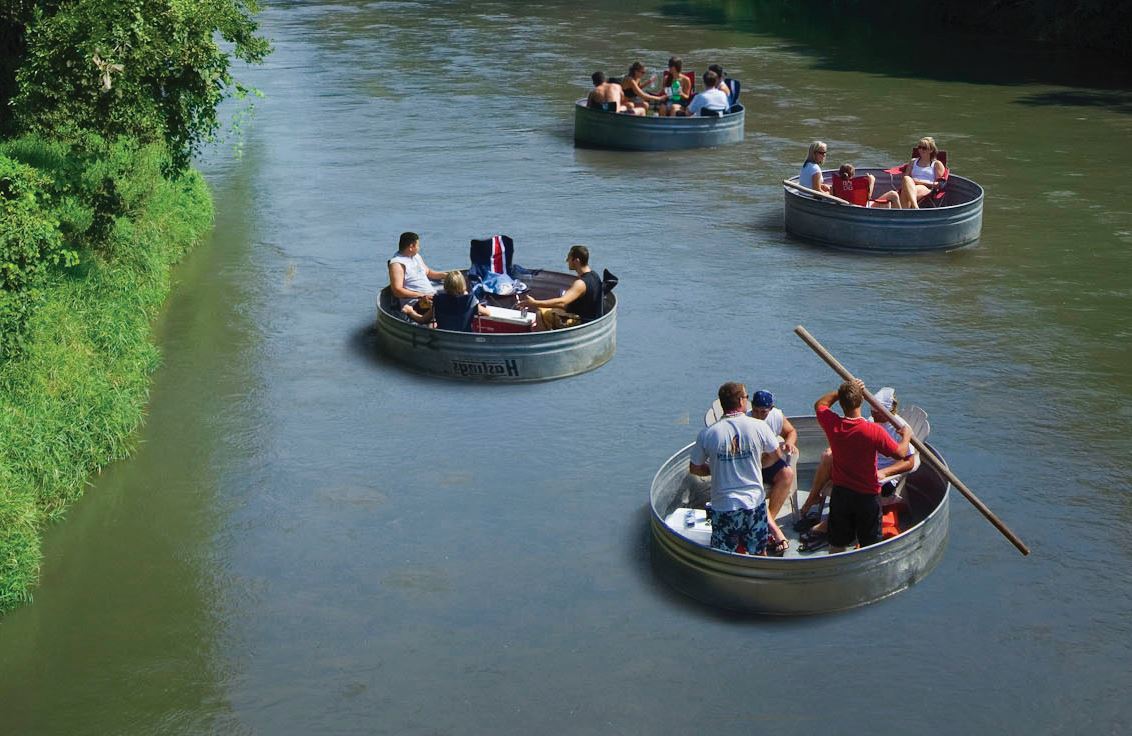 Tanking not your thing?
Many Nebraska outfitters also offer rentals on tubes, canoes and kayaks.
Brewers Canoers Outdoor Adventures, Valentine
Little Outlaw, Valentine
Platte River Rentals, Louisville
Tubing & Adventures, Elkhorn