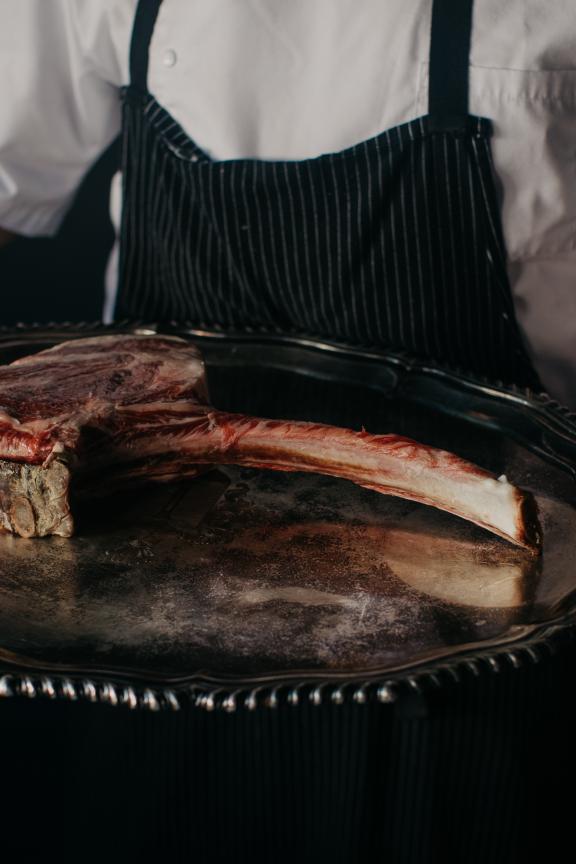 A Taste of Nebraska
No trip to Nebraska is complete without digging in to some of the state's signature dishes or sampling the local beers, wines and spirits. Trust us, your taste buds will thank you!
Here's your guide to local Nebraska favorites: 
Mouth-Watering Nebraska Beef
Owner Robert Joseph of The Peppermill in Valentine is a sixth-generation rancher and a third-generation restauranteur. He knows steak. Seven different cuts on the menu range from prime rib to filets. Although the meat stands alone, the steak seasoning from Robert's great-grandfather adds another flavor dimension.
If you see Michael and Amber Behrens at the Norfolk Farmers Market, watch what they buy—it could end up on the couple's feature menu at Black Cow Fat Pig Pub & Steak. Emphasizing local, steaks are hand-cut and produce is gathered from area growers. The results are seasonally inspired, farm-fresh and scratch-made. Don't leave without sampling dessert—high praises are justified for the homemade carrot cake and seasonal cheesecakes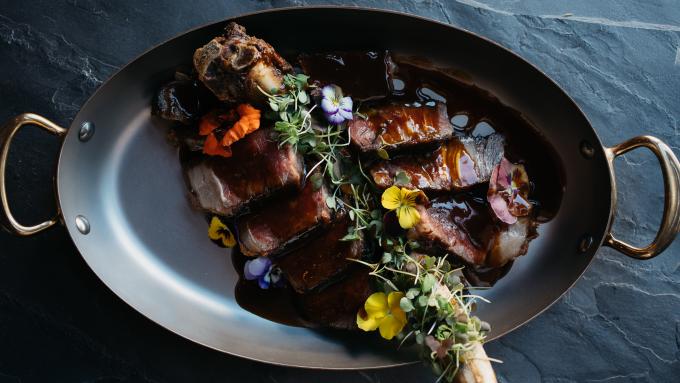 Ice Cream Crafted With Nebraska Dairy
Open the door at Omaha's Coneflower Creamery, and the aroma of fresh-out-of-the-oven waffle cones signals more deliciousness to come. Seasonal selections like salted caramel and signature flavors such as tart cherry crumble make for some tough decisions.
Students create and serve up the scoops at UNL Dairy Store in Lincoln, which got its start serving milk to students in 1917. The store rotates 16 flavors at any given time and always carries Scarlet & Cream—vanilla swirled with double strawberry to represent the school colors.
Why not try champagne sherbet or black walnut at Platte Valley Creamery? Ron Smith has owned his old-fashioned Scottsbluff ice cream parlor for 39 years and creates 25 scrumptious flavors.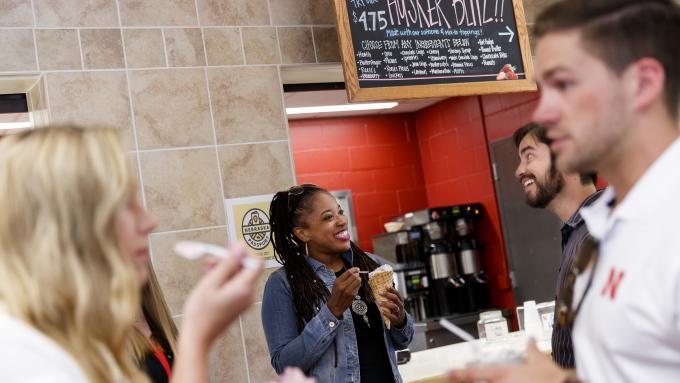 The Real-Deal Reuben
Well-known Crescent Moon Ale House (nicknamed "the Moon") serves up a rave-worthy Blackstone Reuben. It's the original recipe made at the former Blackstone Hotel, just across the street. The hotel claimed to invent the Reuben in the 1920s. You'll most likely agree with the accolades when you bite into the slow-cooked corned beef, sauerkraut with secret ingredients, Swiss cheese and Thousand Island dressing, book-ended by grilled marble rye. The Moon's ReubenFest, in November, features this classic alongside inventive variations, including Reuben-esque pizza and egg rolls.
Located in downtown Lincoln, Bison Witches Bar & Deli identifies itself as a nontraditional bar. Almost too thick for a bite, this Reuben always delivers with its thinly sliced corned beef or pastrami topped with sauerkraut, Thousand Island dressing and melted Swiss on rye.
You'll never leave hungry when you order Irv's Famous Giant Reuben at Irv's Deli & More in Fremont. Made with a secret Reuben sauce, house-sliced corned beef and Brick cheese that's a mixture of Swiss and white American, this sammie comes on toasted rye bread. Popular sides include macaroni salad, potato salad and chips, all homemade.
The Humble, Delicious Runza
The state's signature sandwich just might be the Runza®: ground beef, cabbage, savory onions and a secret variety of seasonings cocooned in homemade dough, then baked 'til golden brown.
In 1949, the first Runza® Drive Inn opened in Lincoln. Today, the chain's hearty meatfilled pockets are go-tos at Memorial Stadium during Husker football games and at more than 80 Runza® locations statewide.
Gering Bakery calls its rendition a cabbage burger. Get to the original 1950s storefront before these batches—fresh-baked daily—sell out by day's end.
Family-operated Sehnert's Bakery and Bieroc Café in McCook has served customers for more than 60 years. Matt and Shelly Sehnert proudly refer to themselves as fourth-generation bakers. In January 2019, Sehnert's savory beirocs earned the café James Beard America's Classic Award, bestowed upon just five mom-and-pop restaurants across the nation annually. Sehnert's is Nebraska's first establishment to receive the honor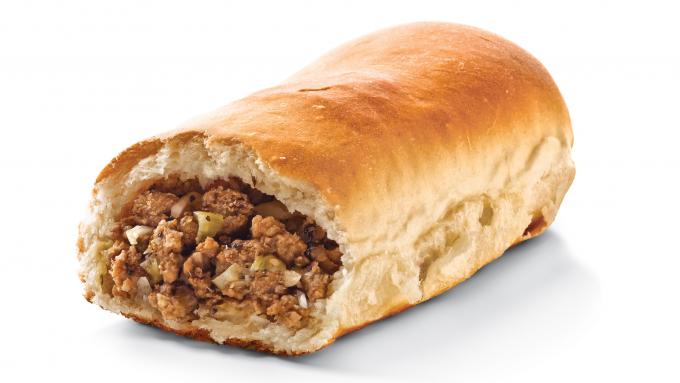 5 Sips Worth a Toast 
Given Nebraska's ties to the land, it's no surprise that you'll find a number of noteworthy wineries, breweries and distilleries offering welcoming vibes and fun times.
1.  Loup River Distilling, St. Paul
Owner Eric Montemagni walks you through his process at Nebraska's only distillery that grows its own grains.
2.  Papa Moon Vineyard & Winery, Scottsbluff
Near scenic marshy wetlands, this site hosts an annual Harvest Party, where you can help pick wine grapes
3.  Silver Hills Winery, Tekamah
Stop in for wood-fired pizza on Saturdays and grilled specials on Sundays, April through December.
4.  Pals Brewing Company, North Platte
 Enjoy local craft beer at this spot where brewers reveal new small-batch releases on Sundays.
5.  Loop Brewing, McCook
Order a flight of house-brewed beer with stone-baked pizza at this brewpub inside a historic icehouse.