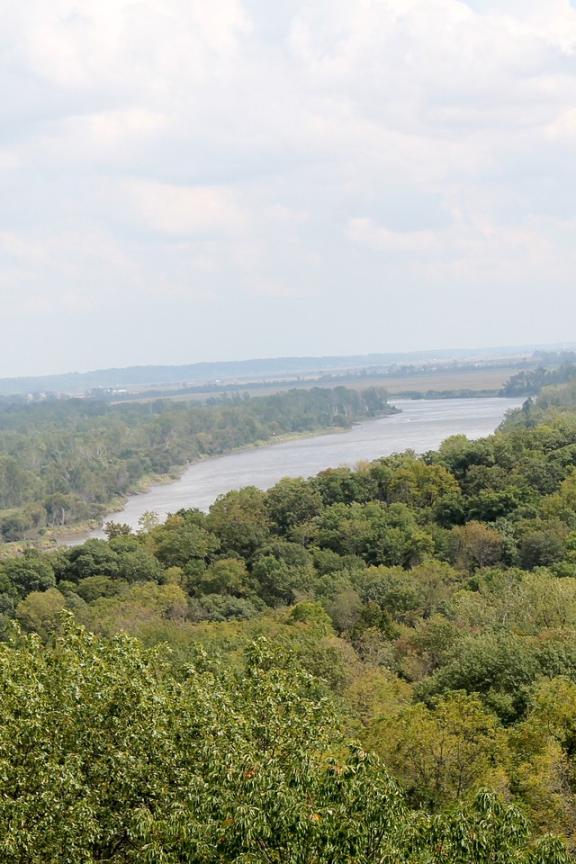 A Tree Lover's Trek Through Nebraska
Tree huggers, tree climbers, treehouse-dwellers: This one is for you! Whether you're looking to birdwatch among the conifers, hike through the hardwoods or just find an interesting subject for your next Instagram post, we've got you covered. Read on for a rundown of the must-see tree spots around the state!
Nebraska is the home of Arbor Day for a reason – we LOVE trees! So much so, we have a whole farm dedicated to them!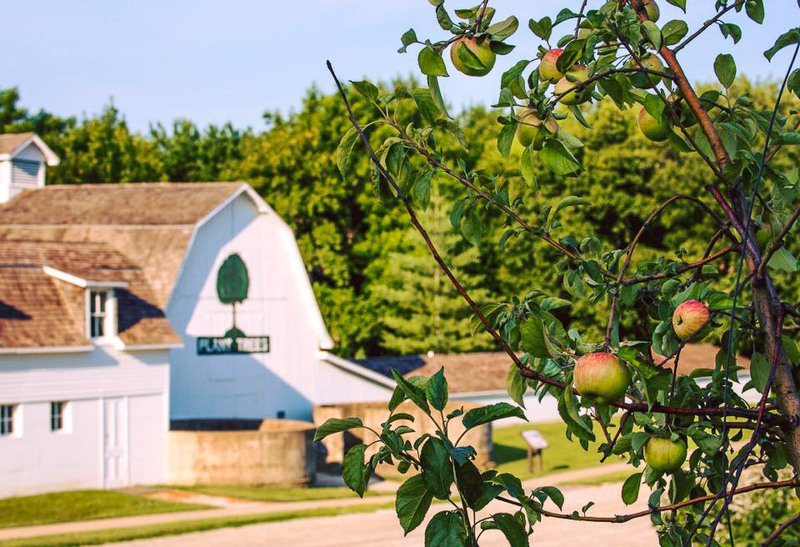 Arbor Day Farm (Nebraska City, NE) 
The home of America's first Arbor Day in 1872, Arbor Day Farm has always been a demonstration of why planting new trees and conserving existing wooded areas is so important. Some things to check out:
Treetop Village - This unique attraction is the only one of its kind in the U.S. A nature experience up in the trees, make your way from treehouse to treehouse (all 11 of them) without touching the ground. 
The Preservation Orchard – featuring 150+ different heirloom apple varieties, some of which are no longer commercially available, this important orchard is a great spot to try some rare fruits!
Don't forget to grab your tree! Take home your own seedling from the gift shop and carry on the Arbor Day spirit.
Next is the Nebraska National Forest, which is divided into three sections – the Bessey Ranger District, the Pine Ridge Ranger District and the Samuel R. McKelvie National Forest.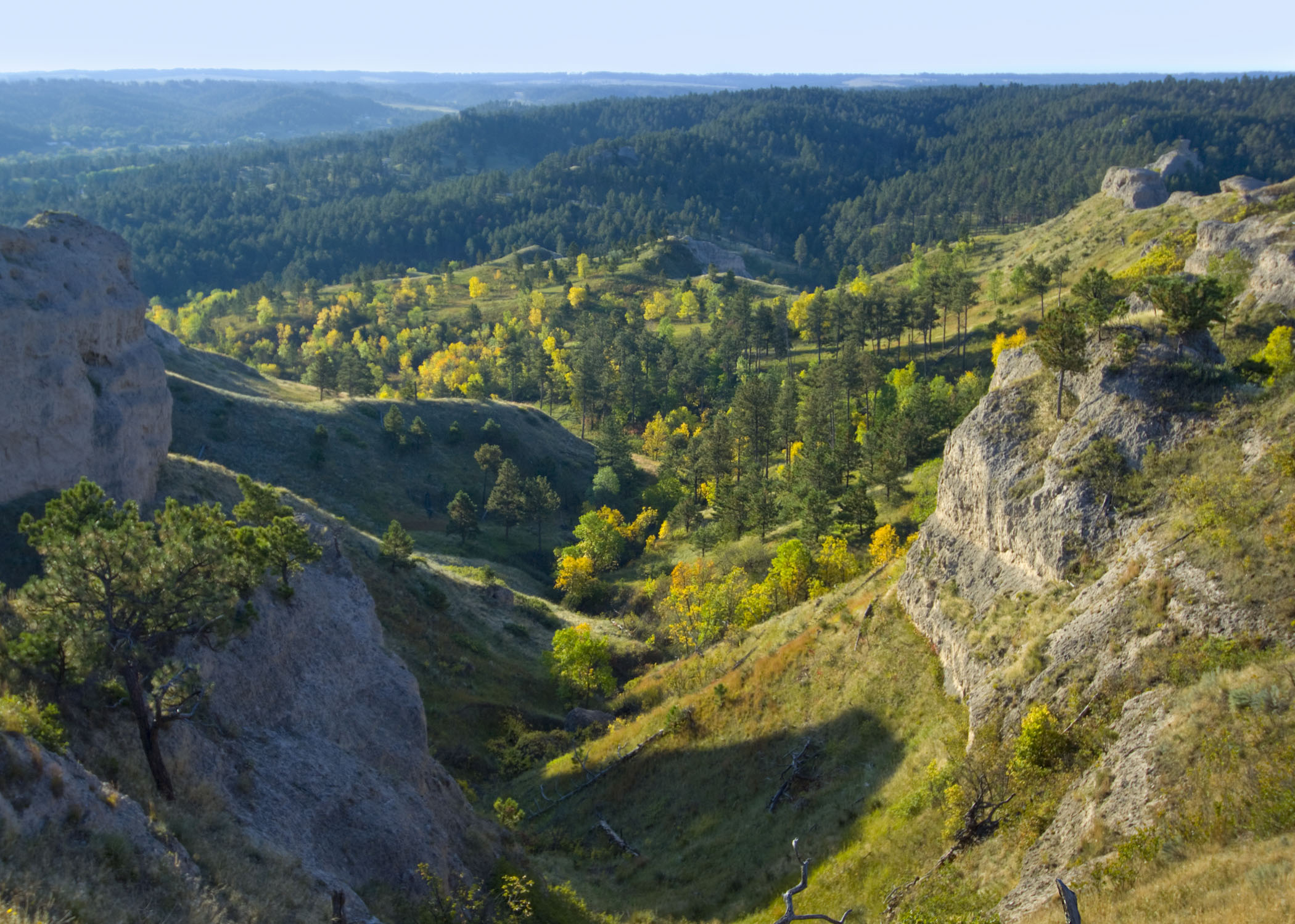 Pine Ridge Ranger District (Chadron, NE)
Covering more varied terrain, the 52,000-acre northwest section of the Nebraska National Forest provides many opportunities for adventure.
Pine Ridge National Recreation Area – 6,600 acres of space perfect for primitive and semi-primitive recreation, with around 80 miles of marked trails accessible by foot, horse and mountain bike!
Soldier Creek Wilderness Area – features an additional 17 miles of well-developed trails geared toward hiking and horseback riding.
Note: For more tree fun, check out the Bessey Ranger District near Halsey, other Nebraska National Forest district. It's a hand-planted forest in the heart of the Sandhills and is a destination for camping, hiking and nature viewing.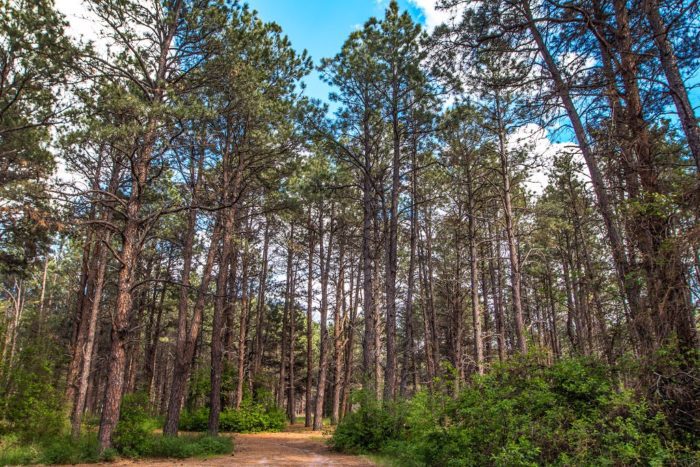 Samuel R. McKelvie National Forest (Valentine, NE) 
Originally the Niobrara Ranger District until the mid-70's when President Nixon renamed it in honor of former Governor McKelvie, this forest is technically part of the Bessey Ranger District now!
116,000 acres in size, the forest also features a small campground on the southwestern edge.
With the Niobrara River Canoe Launch day-use site, it's easy to get small water craft on the river to further explore the area.
Merritt Reservoir is nearby, providing beautiful scenery and exceptional stargazing, as the area is now an International Dark Sky Place!
Fontenelle Forest and Neale Woods is the perfect spot for immersing yourself in nature while staying near the Metro area!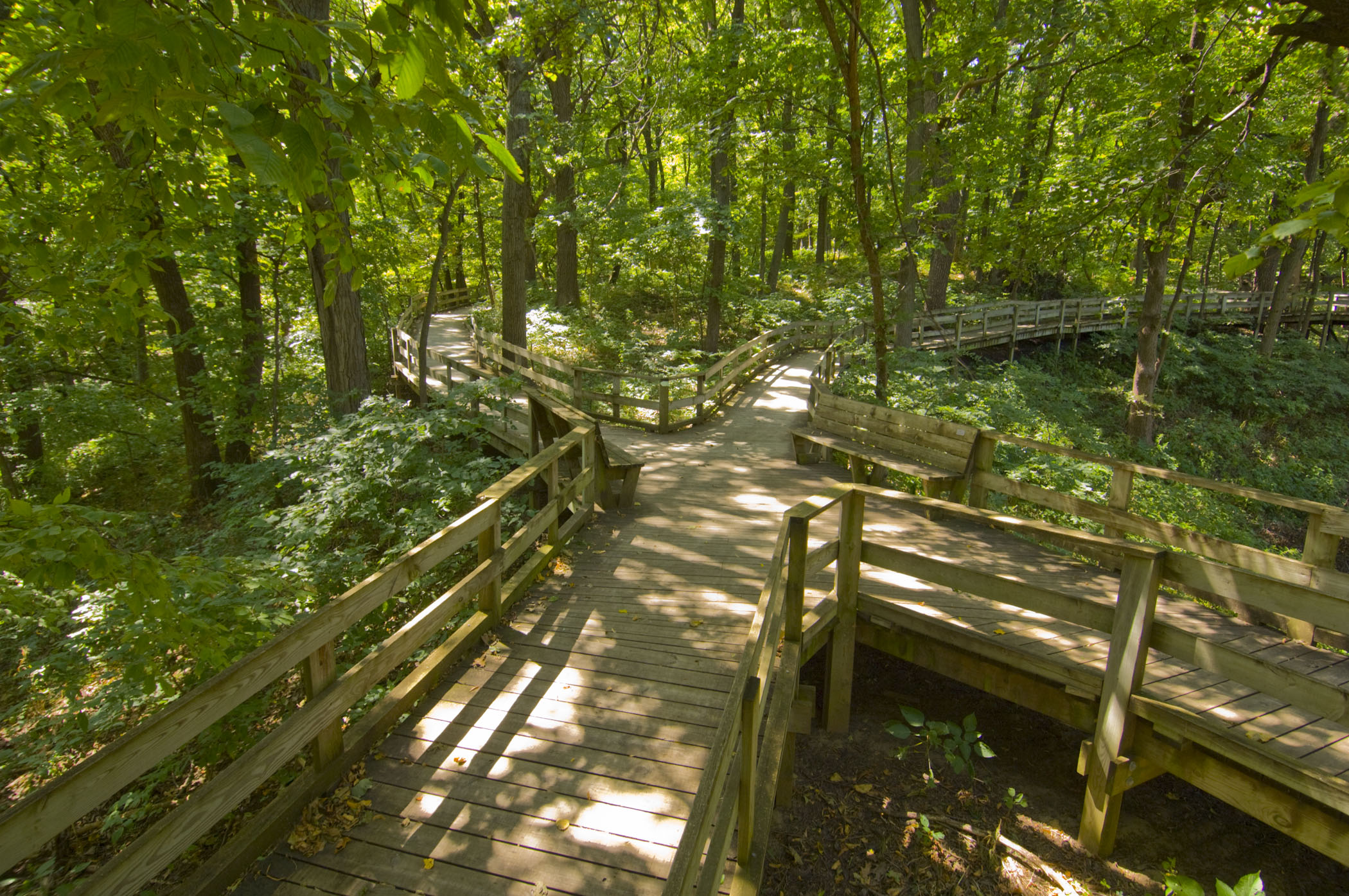 Fontenelle Forest/Neale Woods (Bellevue and Omaha, NE)
Nearly 2,000 acres of forest designated as a National Natural Landmark with a wide variety of ecosystems from deciduous forest to oak savanna, these two spots aren't something you'll want to skip. Must-sees include:
The Raptor Woodland Refuge – an exhibit for rehabilitating nearly two dozen birds of prey, some of which can be seen from a walkway suspended 30 feet above the forest floor!
TreeRush Aerial Adventure Park – featuring an obstacle course with tons of paths and varying levels of difficulty, it's sure to get your adrenaline pumping.
Take a stroll down the 16 miles of hiking trails and catch a glimpse of local wildlife like red foxes, white-tailed deer and more!
Indian Cave State Park has quite a large forest filled with oak, hickory and many other kinds of trees!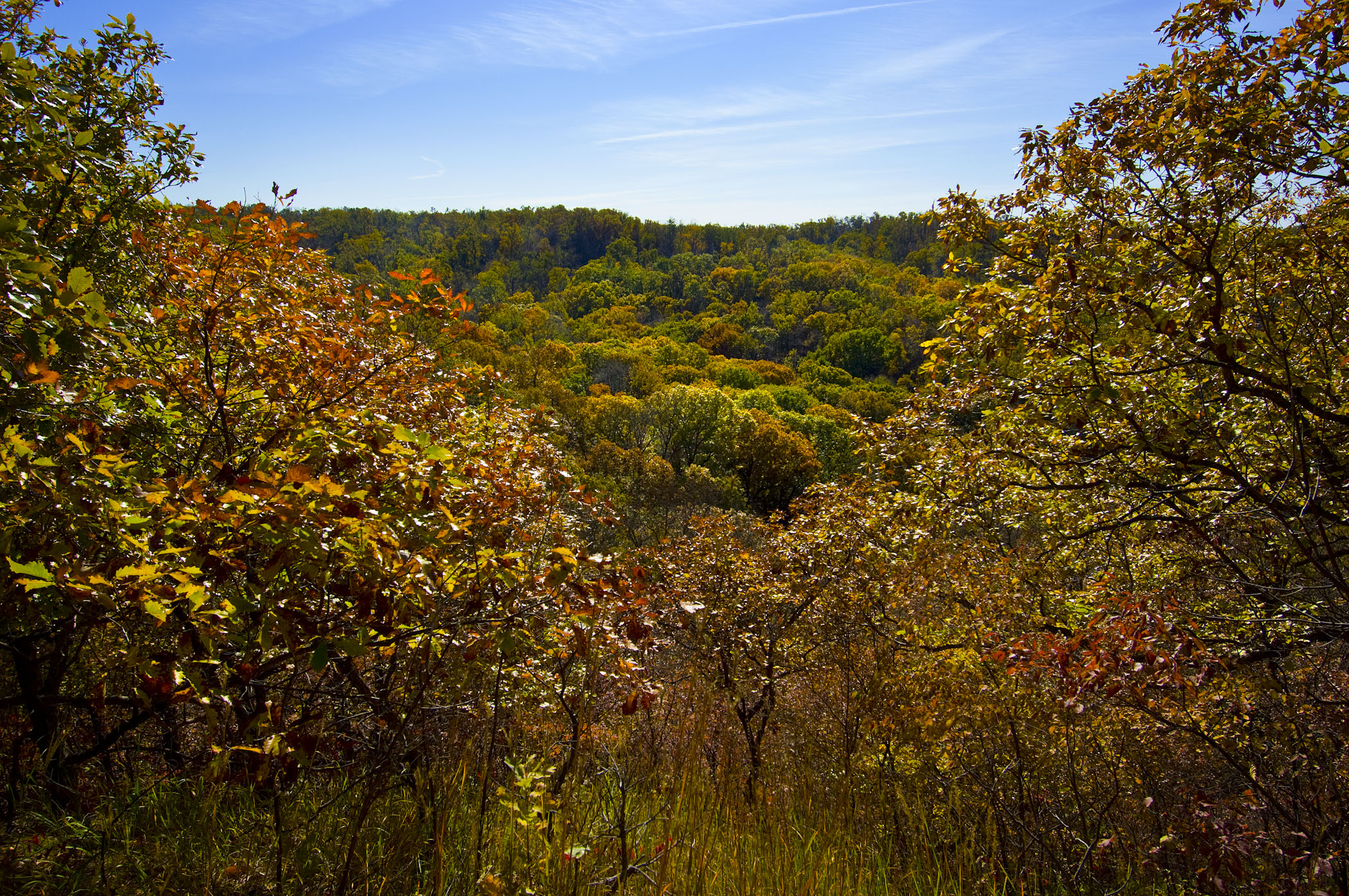 Indian Cave State Park (Shubert, NE)
A 3,052-acre park that includes a hardwood forest, this spot is absolutely gorgeous during autumn. With 22 miles of hiking and biking trails throughout approximately 2500 acres of woodland, as well as nearby river access, Indian Cave State Park won't disappoint.
Last but definitely not least is Martin's Reach - the perfect spot to get some tree time in, on a smaller scale!
Martin's Reach Wildlife Management Area (Wood River, NE)
While this area only has 80 heavily-wooded acres, it's not something you'll want to overlook. If you love the critters that live in trees, you'll have a great time here too. Martin's Reach is fantastic for birding – as many as 88 species of bird have been spotted here in a single spring day!