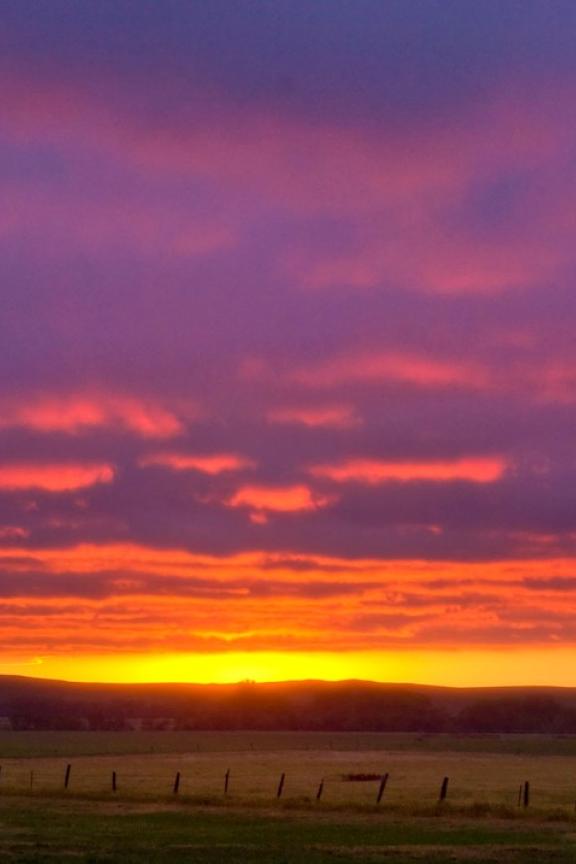 Venture down the 385-Gold Rush Scenic Byway
Strike gold with a journey down the 385-Gold Rush Scenic Byway! This route which once carried over $200,000 worth of gold daily now carries its worth in the surrounding sights. The scenic buttes, rolling hills and river valleys make for a remarkable time.  
ROUTE DIRECTIONS
From Chadron:
40 miles south on US-385, west on NE-L7E to Hemingford
20 miles south on NE-2, south on US-385 to Alliance
37 miles south on US-385 to Bridgeport  •  42 miles south on US-385 to Sidney
Rich with High Plains heritage Chadron is home to the Mari Sandoz High Plains Heritage Center and the Museum of the Fur Trade which explore the history and culture of the region. Make sure to leave time for treking a different side of history through Chadron's outdoor terrain such as the Nebraska National Forest, Pine Ridge National Recreation Area and Chadron State Park!
After the busyness of Chadron rest up in Hemingford! Take time to camp and enjoy water activities at the nearby Box Butte Reservoir State Recreation Area or fuel up for the trip with a visit to the Village Pizza where you can enjoy pizza, wings, ice cream and more!
Skip the trip across the pond and visit Alliance instead! Carhenge, the replica of Stonehenge made with cars, makes this town worth a stop! A visit to The Carnegie Arts Center and Dobby's Frontier Town assist in creating a top tier day in Alliance!