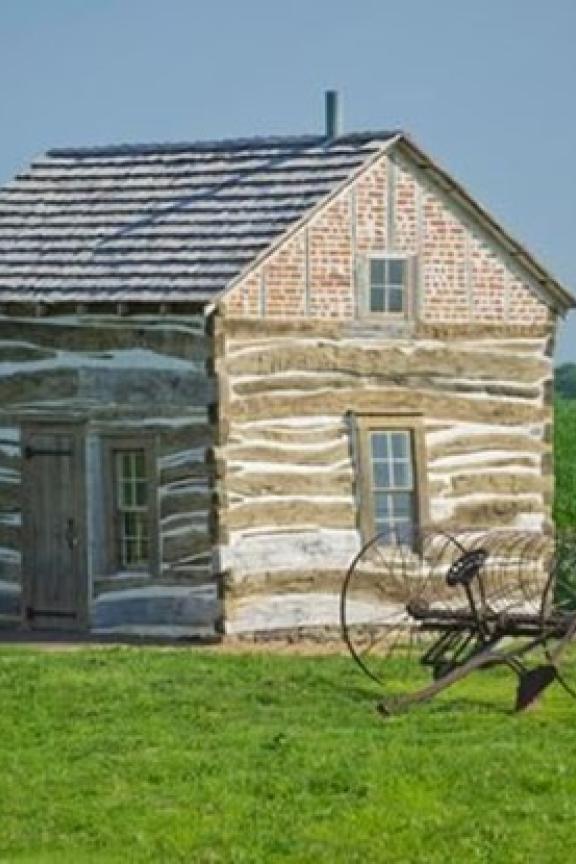 The Historical Heritage Highway Scenic Byway
Whether you are a history buff or a someone who prefers to live in the moment, the Heritage Highway has destinations for all to love! Explore the past of the region while appreciating the businesses and locations of the moment!
ROUTE DIRECTIONS
From Edison: 
28 miles east on US-136 to Alma (Harlan County Reservoir)
46 miles east on US-136 to Red Cloud  •   25 miles east on US-136, south on NE-14 to Superior
36 miles north on NE-14, east on US-136 to Hebron  •  24 miles east on US-136 to Fairbury
30 miles east on US-136 to Beatrice   •   52 miles east on US-136 to Auburn
57 miles east on US-136 to Brownville
Begin your journey in Red Cloud , the home of Willa Cather, renowned Nebraskan author. Visit the Willa Cather Childhood Home & Historic Sites and National Willa Cather Center to learn more about her life and works! Once you've gotten your history fill, stop by On the Brix to enjoy quality spirits and local craft brews and in an environment that is both relaxing and entertaining!
Get your fill of greenery at The Petal Patch, a local greenhouse and garden center! This family-run center will help you to find the perfect plants for you. Leave the planting to the professionals at Superior Estates Winery and relax while enjoying the unique and curated environment!
Sit and stay a while in Hebron, particularly at the world's largest porch swing! The swing , which is 32 feet long, can fit up to 24 children or 18 adults. So bring some friends and get swinging!
Let the kids run free at the Frontier Fun Park. This community-built playground features 10,500 square feet of structures made entirely from wood! Refresh and refuel after with a visit to Jalisco! This restaurant located within a historic building offers traditional meals along with a full Mexican menu.
Explore Homestead National Historical Park to learn more about how the Homestead Act led to profound and lasting changes to the land, to American Indians, immigration and migration patterns and agriculture. Inside the Homestead Heritage Center, visitors can explore the interactive Museum of American Homesteading, watch the award-winning Land of Dreams film, and research their homesteading genealogy. After that sure to check out the Nebraska Baseball (Amateur) Hall of Fame. They feature displays of retro baseball equipment, uniforms of famous players, photos, inductee history and a fun drawing area where kids can post their own artwork.
Experience small-town charm like no other in Brownville! Stop in River View Glass to see a live demonstration of glass blowing and pick up a piece or two for yourself! Finish your journey with a trip down the river with  a Spirit of Brownville riverboat to see the sights from a new perspective!