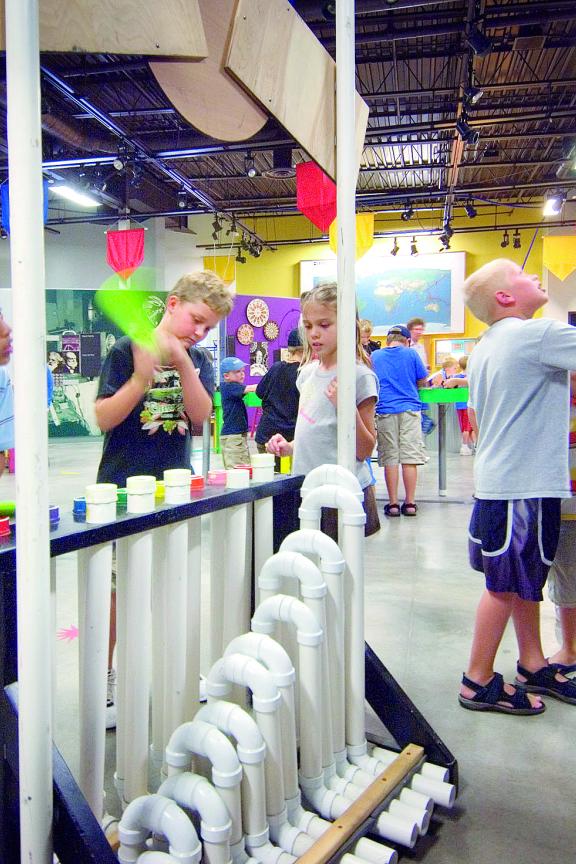 5 indoor spots that'll spark any kid's imagination
If your kids think museums are boring, check into five Nebraska institutions celebrating Kool-Aid, roller skates and lightning-fast cars, planes and aircraft.
1. What's your family's speed? If it's missiles and rockets, zoom over to the Strategic Air Command and Aerospace Museum in Ashland. This collection of restored military aircraft and spacecraft, including more than 25 planes and aerospace mockups, also features exhibits honoring World War II bombers, astronauts and more.
2. For hands-on learners, the Edgerton Explorit Center in Aurora is the place to go. Here, kids can pilot a jet simulator, create giant bubbles, build and craft. Bonus points to the first family member to uncover how the museum got its name (Harold Eugene Edgerton was the Nebraska-born scientist who invented the strobe light!).
3. Car enthusiasts, cruise to Lincoln for the Speedway Motors Museum of American Speed. View rare and even one-of-a-kind cars spanning decades, from 1900s Indianapolis race cars to NASCAR Daytona 500 winners. The museum's three stories also hold related toys and memorabilia (pedal cars! die-cast models!), creating a colorful trip through American automotive history.
4. At the Hastings Museum (in Hastings), you can catch a show in the planetarium or 3D digital theater, but don't miss exhibits on Hastings' natural and cultural history—you're in the birthplace of Kool-Aid! In the museum's "Discover the Dream" exhibit, learn how local Edwin Perkins' home experiments inspired the creation of one of America's sweetest drinks.
5. Ever wonder what roller skates looked like 200 years ago? Find out at the National Museum of Roller Skating in Lincoln, boasting the world's largest collection of roller skates and related memorabilia. From antiques to pairs designed for artistic, inline and speed skating, plus roller derby and roller hockey, you'll see it all—including spectacular costumes and trophies dating as far back as 1819.