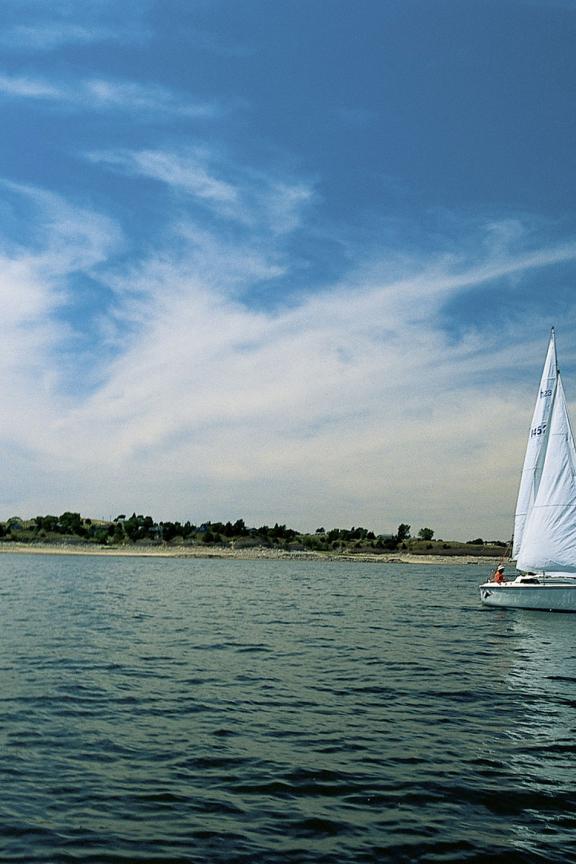 Play Your Way: Nebraska Outdoor Experiences
Whether you're an explorer, cyclist, water lover or expert angler, Nebraska offers something for every outdoors person. Explore the state's countless nature and recreation areas, outdoor spaces and state parks to discover your next adventure.
MAKE A SPLASH
Hit the water at the state's largest reservoir at both Lake McConaughy and Lake Ogallala State Recreation Areas near Ogallala. With 30,000 acres of water, these recreation areas are teeming with water sport possibilities. Just south of North Platte, Lake Maloney State Recreation Area offers fishing, wakeboarding, wildlife viewing and camping year-round. With access to the river, Smith Falls State Park in Valentine attracts water lovers from near and far for its world-class kayaking, canoeing and tubing opportunities.
DON'T FORGET YOUR WINTER GEAR
A native Sandhills prairie full of lakes and marshes, the Valentine National Wildlife Refuge near Valentine is Nebraska's premier ice fishing destination. Head to Ponca and visit Ponca State Park for a handful of winter activities like ice fishing, sledding, cross-country skiing and a popular snowman-building contest. Near Bellevue, explore the 2,100-acre Fontenelle Forest. This National Natural Landmark boasts 24 miles of trails that are perfect for snowshoeing.
HIT THE TRAILS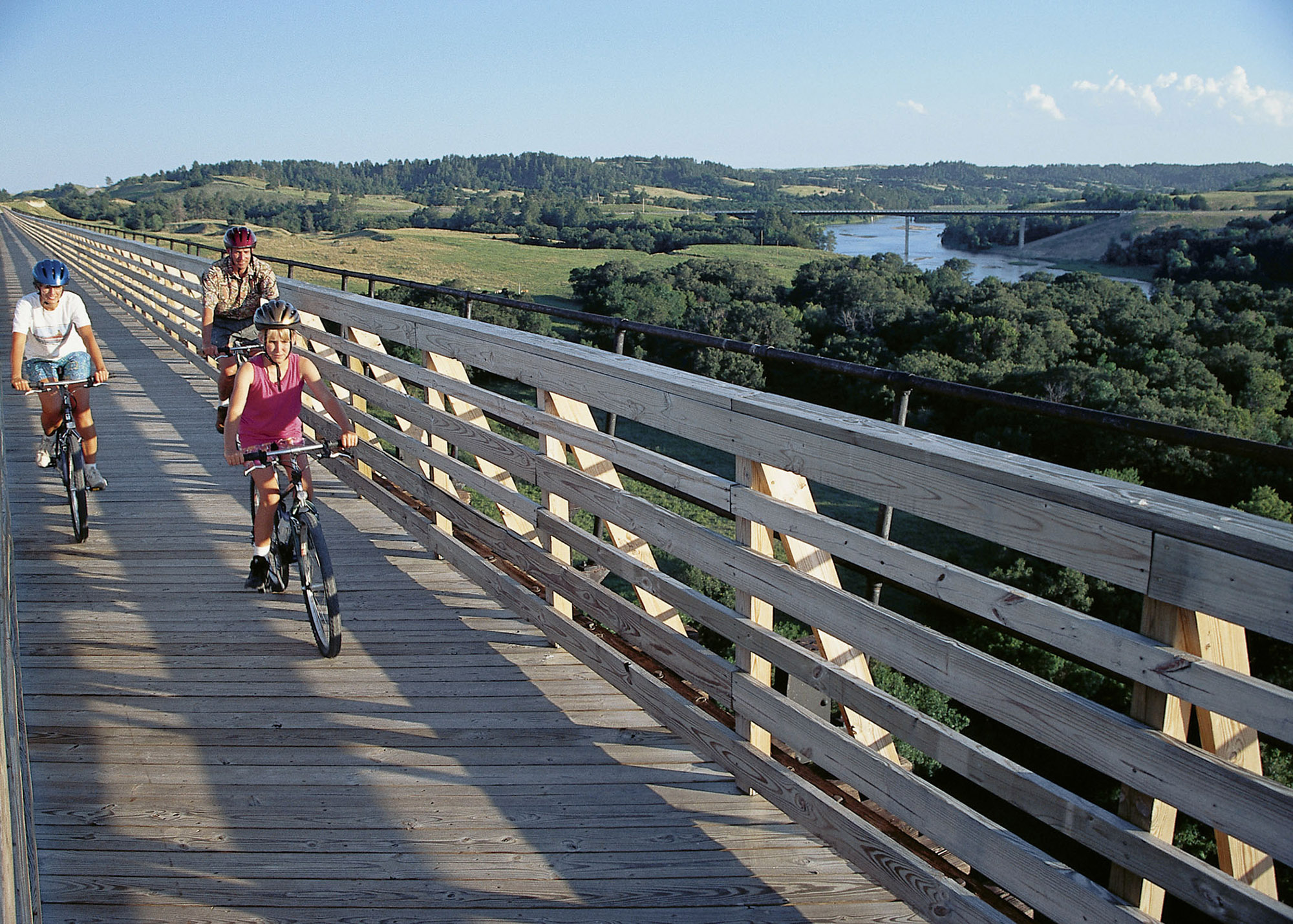 With 80 miles of marked trails, Pine Ridge National Recreation Area near Chadron is a dream come true for hikers and bikers. The Cowboy Trail stretches 195 miles from Norfolk to Valentine, one of the nation's largest Rails-to-Trails developments. Hop on for a leisurely stroll or bike ride, or push yourself for a long-distance challenge. Bike through almost 100 miles of canyons, tree groves and native Nebraska grasslands at Potter's Pasture Mountain Biking Trails near Brady.
FISH FOR ADVENTURE
Fish northern pike, channel catfish, largemouth bass and walleye, among other species, at Valley County's Davis Creek. Ellsworth's Crescent Lake National Wildlife Refuge offers multiple Sandhill lakes prime for anglers. Yellow perch, bluegill, largemouth bass and carp are common species found here. With a 1,600-acre lake, you'll find some of the best fishing in all of Nebraska at the Box Butte Reservoir State Recreation Area in Dawes County.
GO WILD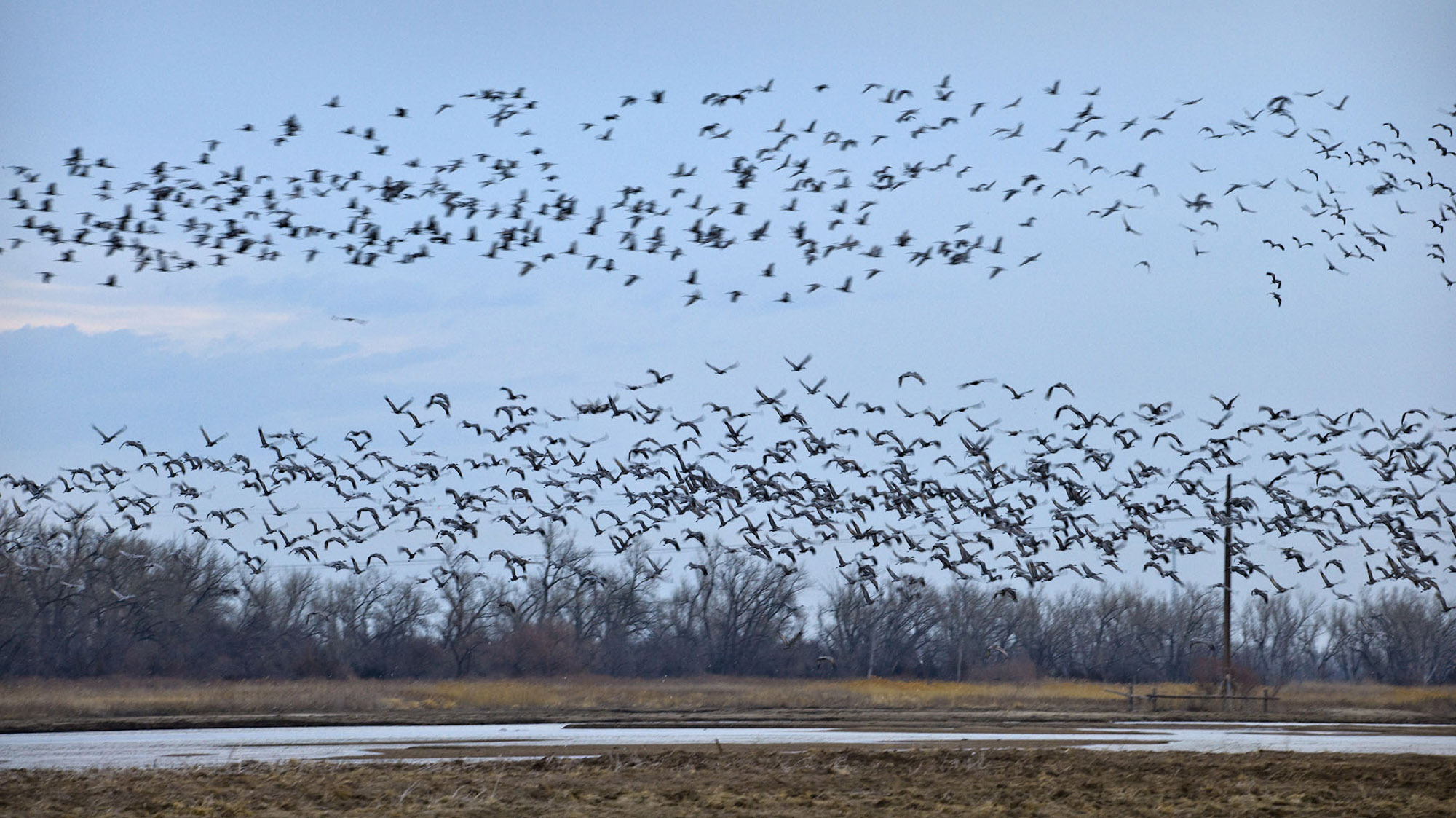 Wildlife watchers from near and far travel to Nebraska each year to see the various animals native to the state. Head to Gibbon's Rowe Sanctuary or Crane Trust Nature Center in Wood River to witness the sandhill crane migration in March and April. From winter to spring, you can flock to western Nebraska to see American bald eagles. Try the Bald Eagle Viewing Center at Lake Ogallala. Head to McCook in the spring to watch prairie chickens strut on their lek with Prairie Chicken Dance Tours.