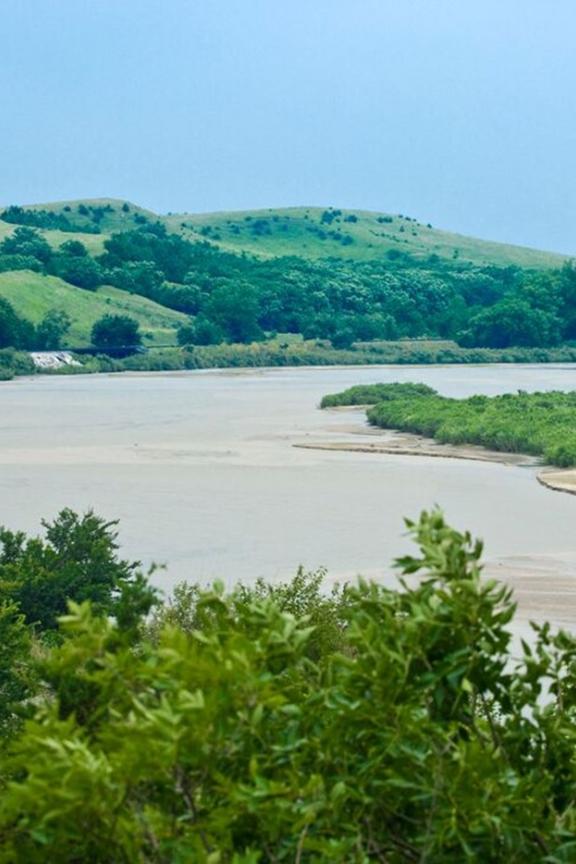 Relax on the Loup Rivers Scenic Byway
With views ranging from the Sandhills to the many rivers of the region, the Loup Rivers Scenic Byway will have viewers in awe the whole way down. Enjoy the history, wildlife and culture that accompanies the drive down Highway 11!
ROUTE DIRECTIONS
From Wood River: 
24 miles north on NE-11 to Dannebrog  •  28 miles north on NE-11 to Scotia
17 miles north on NE-11 to Ord  •  7 miles north on NE-11 to Elyria
10 miles north on NE-11 to Burwell  •  46 miles north on NE-11 to Brewster
16 miles west on NE-91 to Dunning
The town of Wood River provides outdoor experiences for all. A visit to Crane Trust Nature and Visitor Center shows exhibits of the annual spring migration of sandhill cranes and if you visit in the spring you can view the birds yourself! Afterwards take a jaunt to Cheyenne State Recreation Area and enjoy an afternoon of fishing and picnicking on the grounds.
Explore the Danish Capital of Nebraska, Dannebrog! Learn about the history of the region and eat authentic Danish treats at the Danish Baker. In nearby Scotia, take the trip underground with a dive into Happy Jack Peak and Chalk Mine. These caverns are the only publicly accessible chalk room and pillar mine in North America!
In downtown Ord view the Valley County Courthouse which is notable for its architectural design both exteriorly and interiorly. While there make use of the greenspace and enjoy a lunch outside. Then venture to the Lower Loup NRD Arboretum to discover the trees and shrubs species that make the area home.
Cowboy up in Burwell, home to Nebraska's Big Rodeo! Finish the trip off with a bang with a stay at Rowse's 1+1 Ranch. This working ranch provides visitors with the true cowboy experience of working on a cattle ranch and an authentic ranching experience!