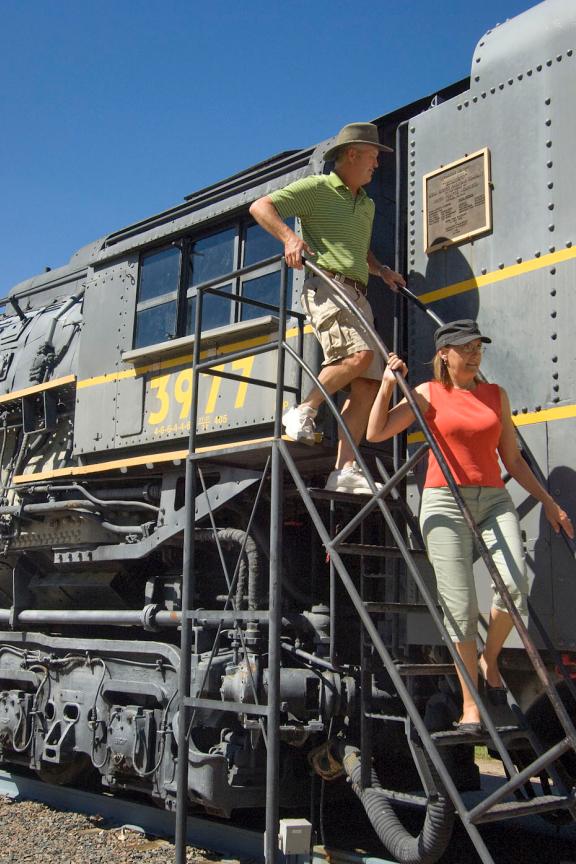 Train Trek Down I-80
Calling all trainspotters, railroaders and railfans! If there's one thing that Nebraska has plenty of (besides corn), it's railroad history. As railroad travel and transport became all the rage, the center of the country became a hub of activity. All-aboard this one-way trip for train lovers across Nebraska while we detrain at just a few of the state's train-tastic destinations.
North Platte, NE
Since opening in 2008, The Golden Spike Tower has drawn train enthusiasts from all over to central Nebraska, offering interactive exhibits, railroad history and a behind-the-scenes look at the largest classification rail yard in the world, the Union Pacific Bailey Yard. Head up to the observation deck for a bird's eye view of the yard and watch as nearly 10,000 cars are sorted and connected at the Bailey Yard each day. This unique attraction gives a glimpse into the inner-workings of the complex and fascinating railroad system.
North Platte, NE
Simply head into town for the next stop on this railroad road trip. Cody Park is home to two of the largest Union Pacific locomotives ever built, one of which is the last publicly displayed Challenger-3900 steam locomotive. Visit the restored train depot and learn about North Platte's history as a bustling railroad town at the Cody Park Railroad Museum. Don't forget to grab a generous helping of delicious soft-serve ice cream from the park concession stand.
Kearney, NE
This unlikely museum invites visitors to experience Buffalo County's past as they tour six historic buildings, including an authentic blacksmith shop and livery. The museum sits directly on top of the route traveled by thousands of settlers along the original Mormon Trail. Check out the Union Pacific steam engine and caboose stationed at an old train depot or experience history up close as you kick back in the museum's gazebo.
Alma, NE
Take a little trip "off the tracks" to visit this train station-turned-antique store-turned-restaurant in Alma. The Station used to serve as a depot for freighters crossing the state, but in its retirement has become a local hotspot for its great food and uncommon atmosphere. Be sure to check out their daily specials on Facebook and swing by for their famed Sunday buffet on your trip.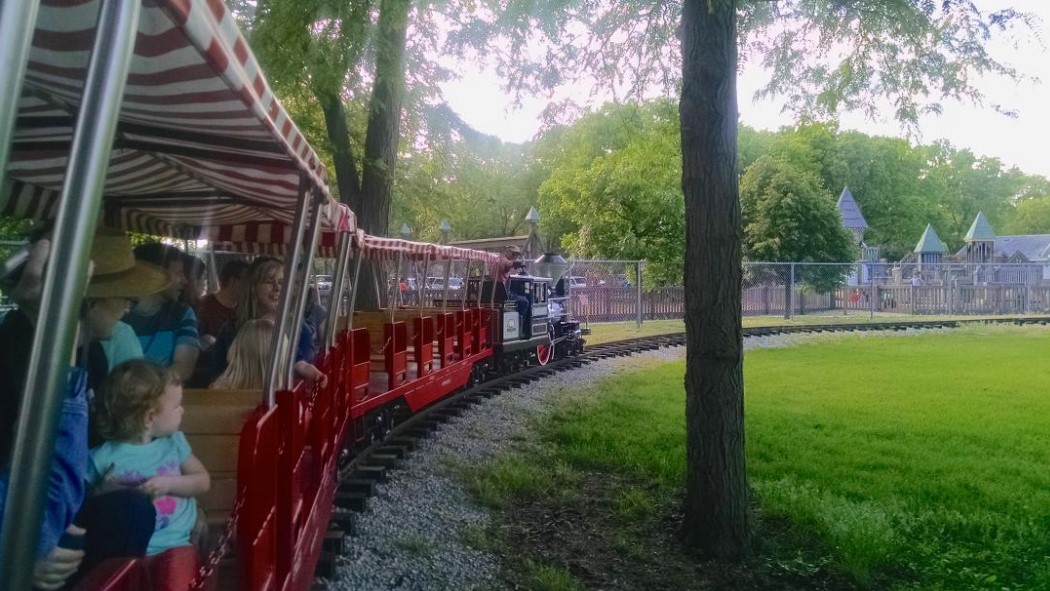 Grand Island, NE
A trip to some of the state's railroad attractions wouldn't be complete without the Stolley Park Railroad. Visitors can take a round trip ride on the only life-size garden-scale train in central Nebraska. After your turn around the garden, grab a bite to eat at the Sweet Tooth Shop and explore the rest of the park. Attractions include the William Stolley House, a replica settler's cabin and the school house from Hall County's first school district.
Grand Island, NE
For over 50 years, Stuhr Museum has been educating visitors about pioneer life on the plains. The museum features ever-changing exhibits along with its permanent displays so each visit is a unique one. Take a trip to Railroad Town to travel back in time to the year 1890, and discover what life was like over a century ago through historic buildings and living history exhibits. Stuhr's Railroad Exhibit is a favorite among visitors who have the chance to view a Union Pacific Engine, Boarding Car and Caboose. The experience will make you feel as though you're about to board one of these historic cars and head on down the tracks.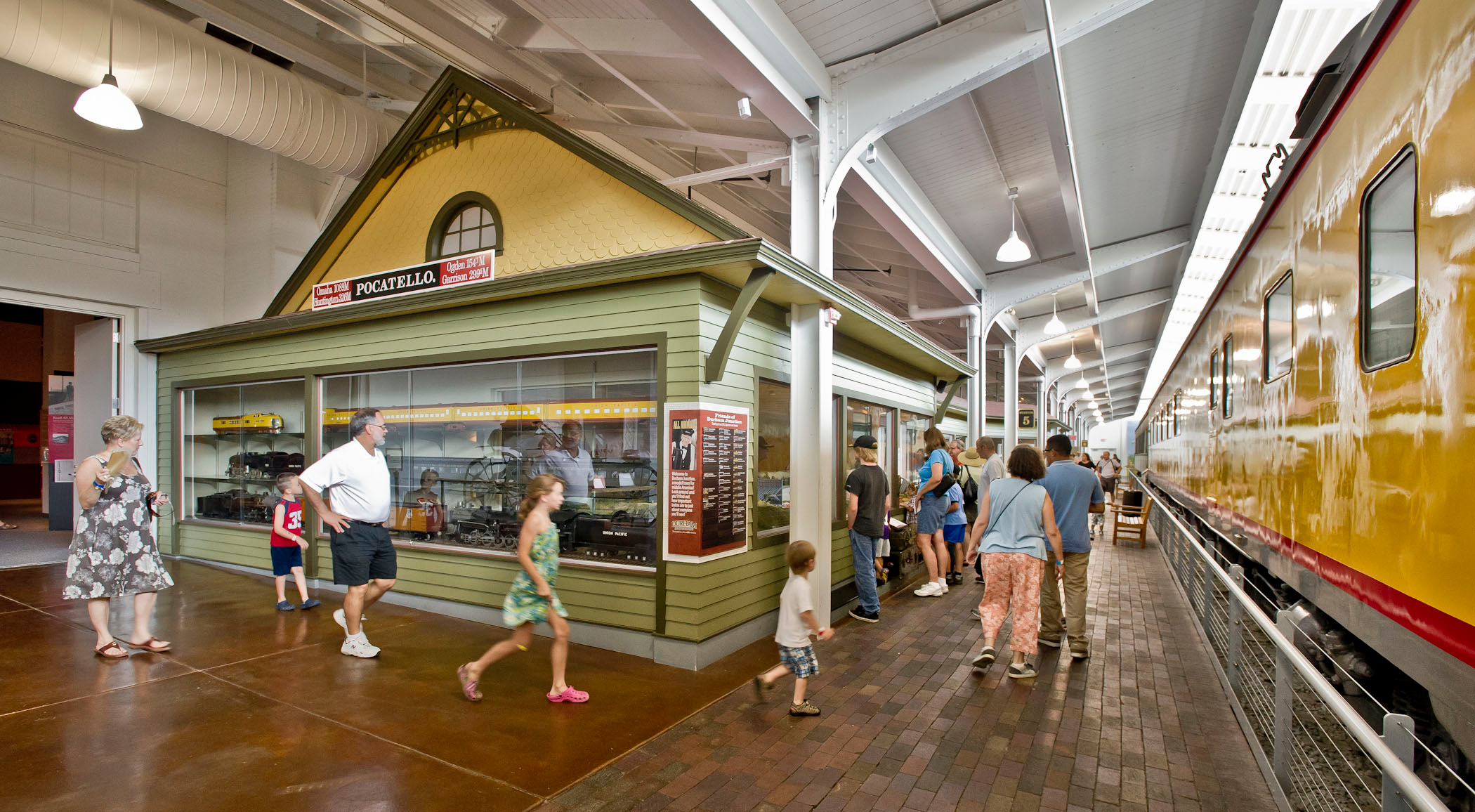 Omaha, NE
Walk in history's footsteps at The Durham Museum, located in Omaha's historic Union Station. Walk through the historically restored sleeping car, lounge car and caboose and get a taste of what it feels like to command a real steam engine. Play conductor with the interactive model train exhibit that replicates an actual 1950s Union Pacific line. Along with its many permanent exhibits, the museum also offers a variety of traveling exhibits, providing a new educational experience with each visit.
Omaha, NE
Established as an homage to the influence the railroad industry had on Omaha's history, Railcar's "American" menu is inspired by the melting pot of culture (and cuisine) introduced by the region's hub of rail traffic. Dine on classic, made-from-scratch food in this train-themed atmosphere that will have you believing you just sat down for a meal in the dining car.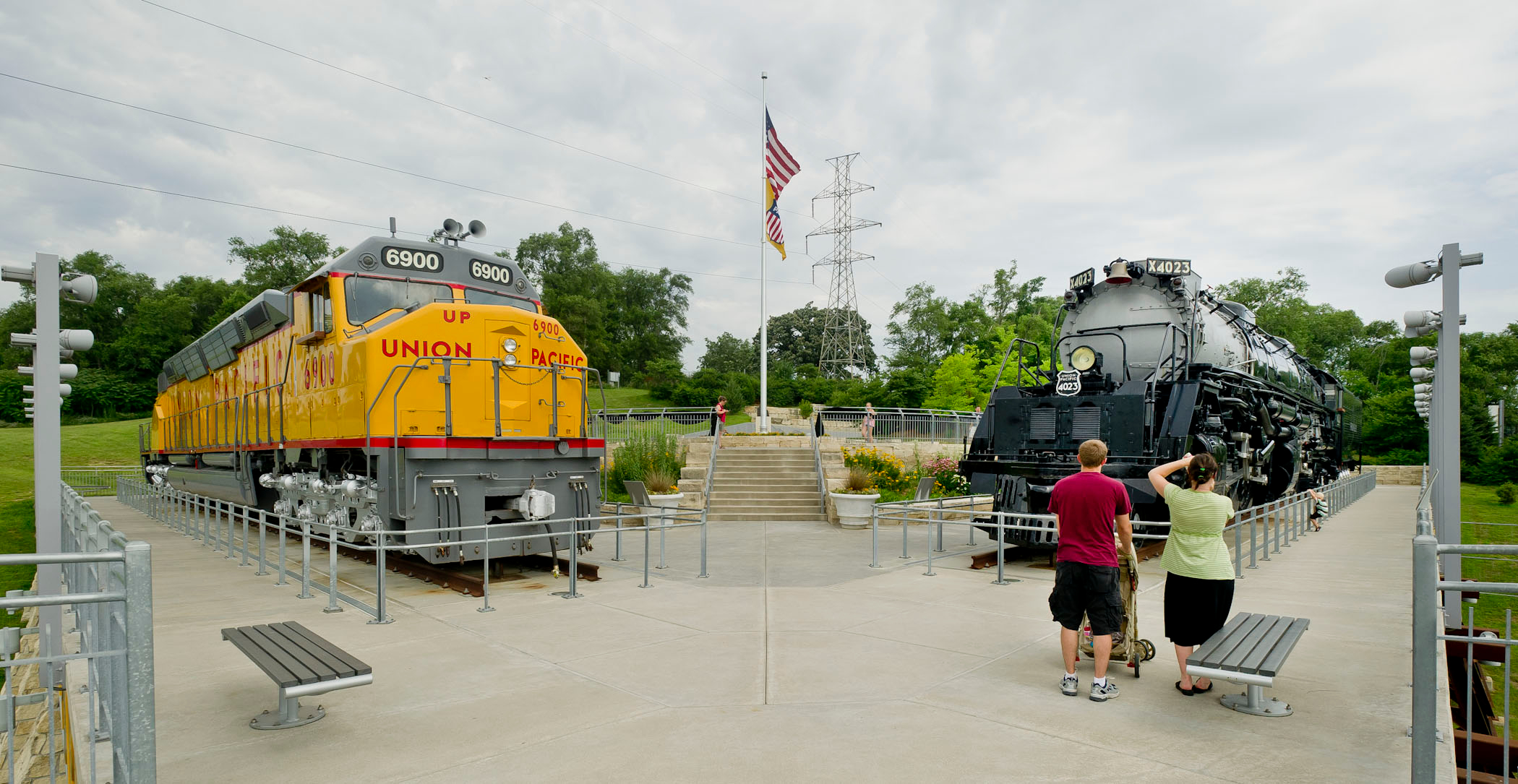 Omaha, NE
Along with the breathtaking floral displays in Lauritzen Gardens, Kenefick Park is home to two of Union Pacific Railroad's record-setting locomotives. The grand locomotives that are on display represent the railroad's role in Westward Expansion. Centennial No. 6900 is the largest and most powerful diesel-electric locomotive ever built and Big Boy No. 4023 is the world's largest steam locomotive. 
Check out these Nebraska destinations and more vacation ideas here!