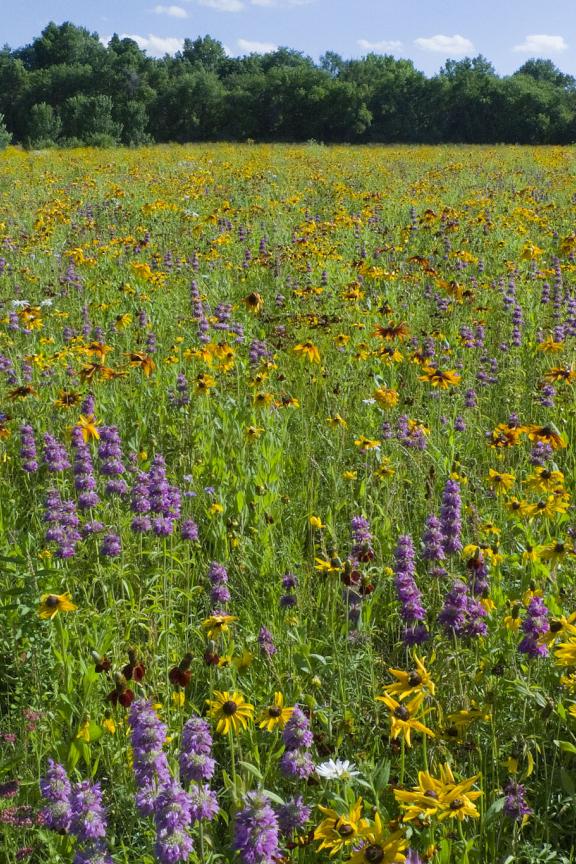 4 Great Places To Admire Nebraska's Wildflowers
If we're being honest, we could tell you to "go outside" pretty much anywhere around Nebraska during the spring and you'd see some wildflowers. They line our highways, fill our fields and dot our riverbanks. It's easy to take their beauty for granted when it's a facet of daily life, but for those new to Nebraska, we'll tell you a few of our favorite spots for flowers.
Known fondly to the locals as "Fort Rob," this state park is a treasure trove of wildflowers. While exploring these history-rich hills, you're apt to encounter wildflowers like the dotted gayfeather, the smooth blue aster or snakeweed. Spots of floral color give the exquisite Pine Ridge scenery beauty even more depth throughout the spring and summer.
This state recreation area is known for its rugged topography that's popular with hikers in Nebraska. The Hood's phlox, sawsepal penstemon and bigroot prickly pear cacti that you'll find here suit the surrounding rocky landscape perfectly. If you're lucky, you may be able to catch a glimpse of the wildlife, like bighorn sheep, that roam the area!
Smith Falls State Park, named for early Nebraskan homesteader Frederic Smith, is most well-known for being the home of Nebraska's tallest waterfall. The park is often dotted with wild sunflowers during the summer, but you can also find wild columbine, cutleaf ironweed and prickly poppies growing here! A morning hike up to the falls through the crisp, spring air will have you feeling as bright as the sunflowers themselves.
Last but definitely not least, eastern Nebraska's Indian Cave State Park also offers excellent hiking, though in a gentler environment than out in the Wildcat Hills. The flora in this area includes mayapples, dutchman's breeches and the jack-in-the-pulpit, but they're far from all that grows near the fertile banks of the Missouri River!