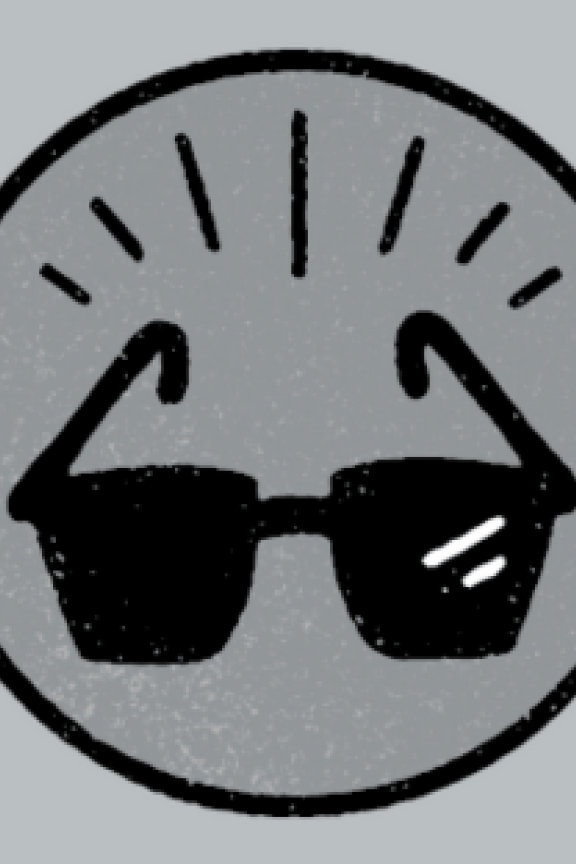 Unexpectables 2020 Passport Tour
Here's a list of quirky places and things that'll have you asking, "How did they think of that?" And, "Why did they think of that?"
Unexpectables is one of 10 tours on the 2020 Passport program. Visit NebraskaPassport.com for more information on the tours!
Bigfoot Crossroads of America Museum and Research Center
1205 E 42nd St
Hastings, NE
(402) 705-0000
Hours
Tues-Sat 10:30 am - 4:30 pm
Sun 1 pm - 4:30 pm
This is the only Bigfoot Museum in the state, located at the crossroads of Highway 281 and Interstate 80. The experience you will receive will be one-of-a-kind, focusing on historical, educational and scientific research. 
Learn More
One of the World's Largest Covered Porch Swings
5th St and Jefferson Ave
Hebron, NE
Hours
Amanda's Cottage:
Mon-Fri 9 am - 5:30 pm
Sat 9 am - 4 pm
Magestic Theatre:
Mon, Fri-Sat 6:15 pm - 9pm
Sun 1:15pm-4pm, 6:15 pm - 9 pm
Made from a Reinke Pivot frame, this swing is located in Roosevelt Park in downtown Hebron. Stamps collected at Amanda's Cottage Flowers at 433 Lincoln Ave and Magestic Theater at 517 Lincoln Ave.
Learn More
International Quilt Museum
1523 N 33rd St
Lincoln, NE
(402) 472-6549
Hours
Tues-Sat 10 am - 4 pm
Sun 1 pm - 4 pm
With a collection dating from the 1600s to today and representing more than 55 countries, discover a one-of-a-kind experience for visitors of all ages. Take a photo with 'Reverie' out front.
Learn More
Jilly's Socks 'n Such
3900 Old Cheney Rd. #202
Lincoln, NE
(402) 261-8308
Hours
Mon-Sat 10 am - 6 pm
Sun 12 pm - 5 pm
A darling boutique with a sock for everyone! They also feature many wonderful gifts such as jewelry, hats, purses, children's items and Nebraska items too. "Let your socks do the talking!"
The Madrid General Store
302 S Perkins Ave
Madrid, NE
(308) 326-4630
Hours
Mon-Wed 9 am - 5 pm
Thurs 9 am - 6:30 pm
Fri 9 am - 5 pm
Sat 10 am - 2 pm
This Bulk Food Store has baking supplies, homemade noodles, dips, candies, Wisconsin cheese and more! They also have books,  home decor and a newly added coffee bar with baked goods on Thursdays. 
Learn More
Harold Warp Pioneer Village
138 East Highway 6
Minden, NE
(800) 445-4447
Hours
Daily 9 am - 6 pm
See how America grew! Over 50,000 historical items from every field of human endeavor arranged in chronological order and displayed in 26 buildings on 20 acres.
Learn More
Tree Adventure at Arbor Day Farm
2611 Arbor Ave
Nebraska City, NE
(402) 873-8717
Hours
Mon-Sat 9 am - 5 pm
Sun 11 am - 5 pm
A nature-themed attraction with hiking trails, interactive features and Treetop Village —  make your way between 11 treehouses without ever touching the ground and bounce sky-high on North America's first WonderNet.
Learn More