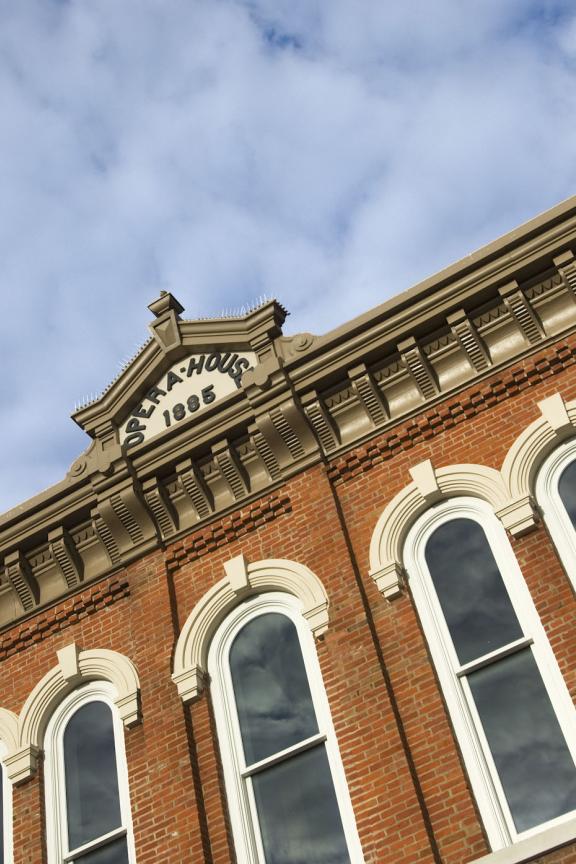 Literary Tour of Nebraska
Book lovers unite! Traverse each corner of the state to learn more about four Nebraska literary icons. From museums that paint a picture of the writer's life, to spots they wrote about in their novels, if you're a fan of books, history or the majesty of the Great Plains, these Nebraska stops are for you.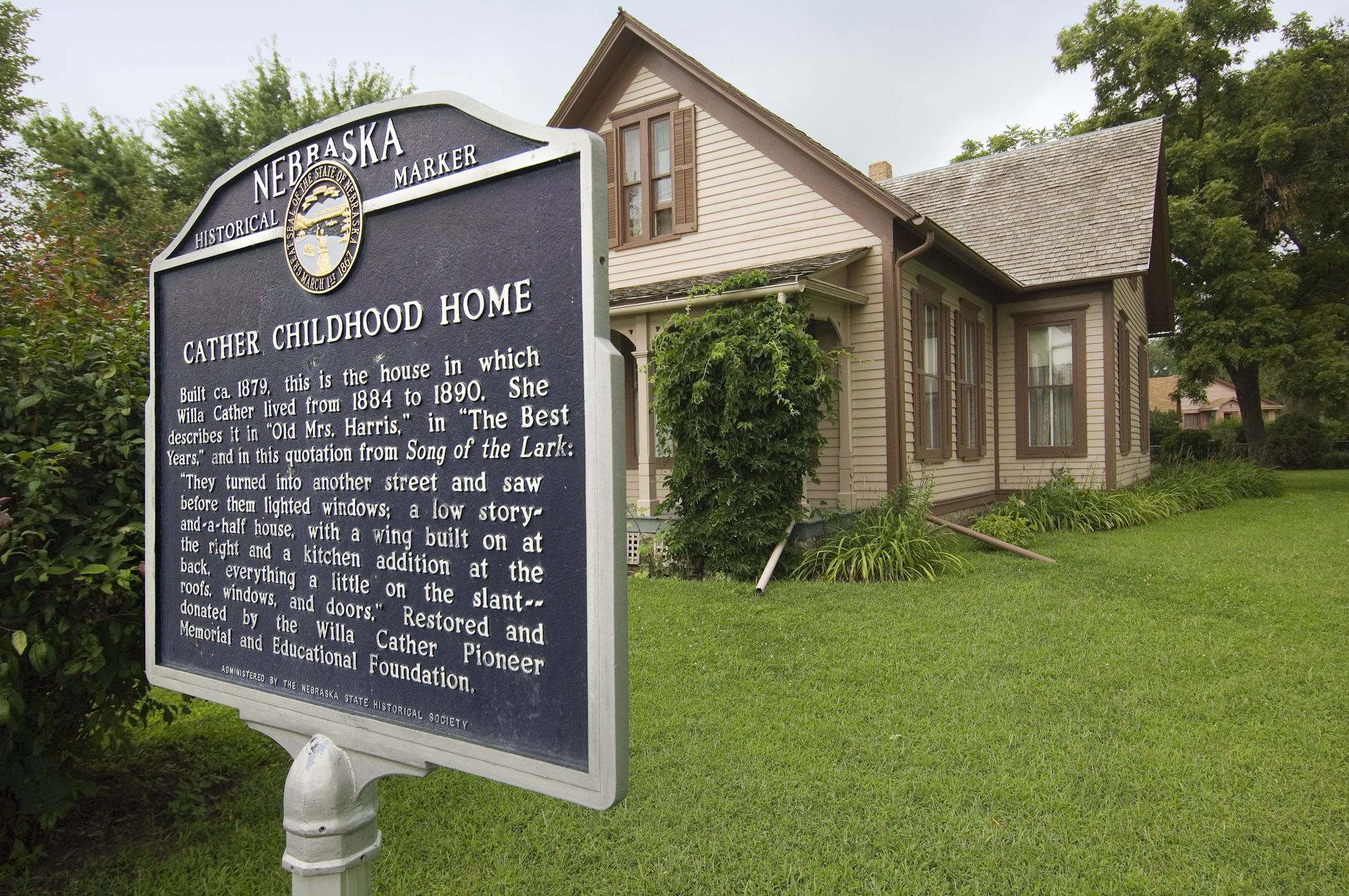 Take a trip off-the-beaten path to historic Red Cloud, where American author and Pulitzer Prize winner, Willa Cather, is seen everywhere you turn. Cather was recognized for her writing of life on the Great Plains in books like My Ántonia and O Pioneers! Tour Cather's childhood home described in Old Mrs. Harris to view family artifacts and see the small attic bedroom she occupied. Visit places with a significance to My Ántonia including the Pavelka Farmstead and fruit cave that she described or the historic J.L. Miner House, home of Carrie and Irene Miner, whom she dedicated My Ántonia to. Book a stay at the Cather Second Home Guest House and sleep in Cather's old bedroom. Don't forget to stop by The National Willa Cather Center, an arts and cultural center that serves as a living memorial to Willa Cather. While you're there, watch a performance or look through an exhibit at one of Cather's favorite Red Cloud spots, the Red Cloud Opera House.
Nearby spot to stop and read: On the Brix in Red Cloud – a wine tasting room that serves cocktails and local craft brews in a relaxing and entertaining environment.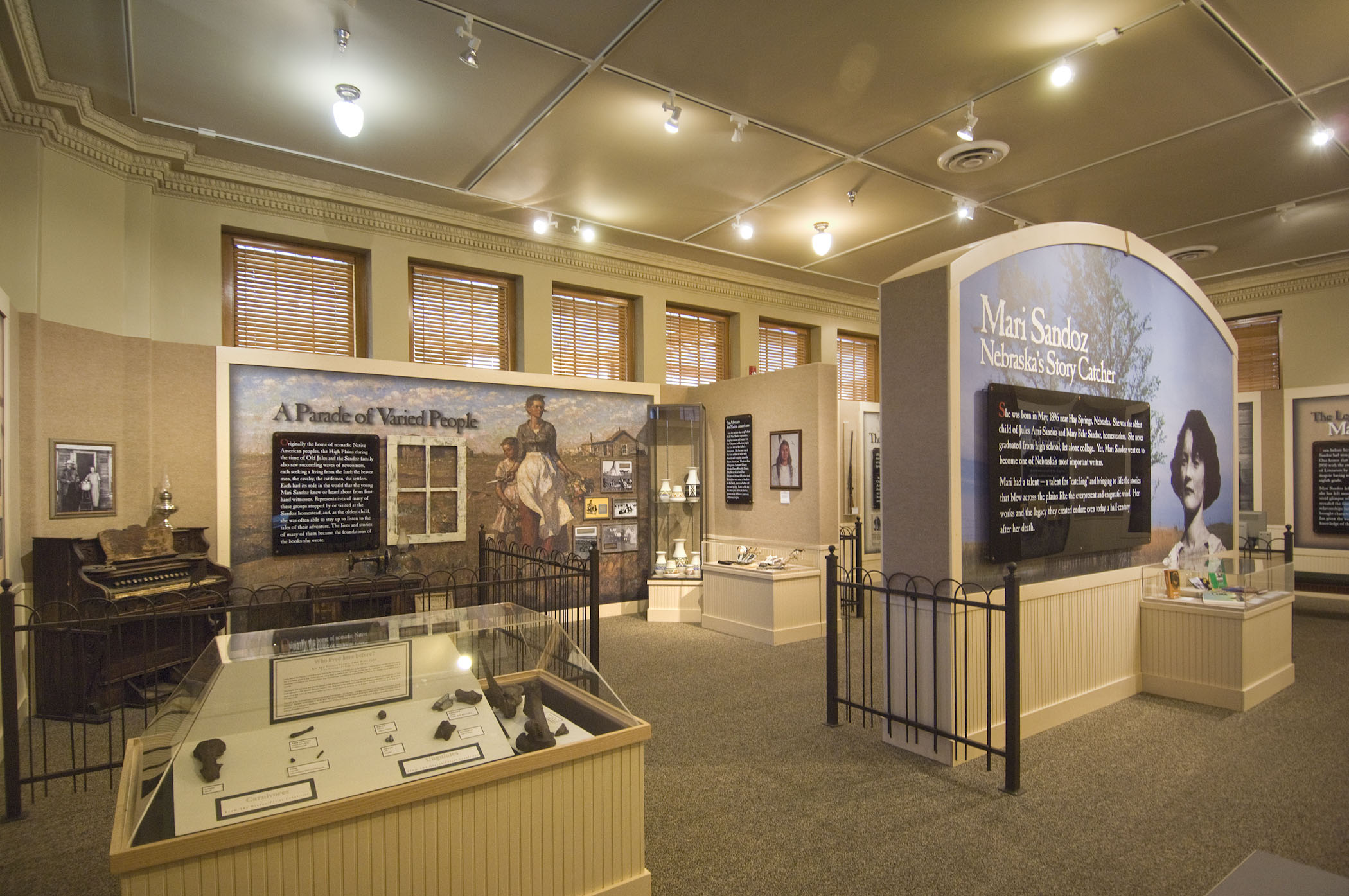 Mari Sandoz was a Nebraska novelist, biographer, lecturer and teacher who wrote mostly about pioneer life and the Plains Indians. Learn more about the life and literature of this novelist at the Mari Sandoz High Plains Heritage Center in Chadron. A permanent exhibit tells the story of the life and literature of Mari Sandoz through photographs and objects.
Nearby spot to stop and read: Bean Broker Coffee House & Pub in Chadron – fresh baked goods, delicious coffee and hand-crafted cocktails in a fun environment, what more could you want for a spot to read?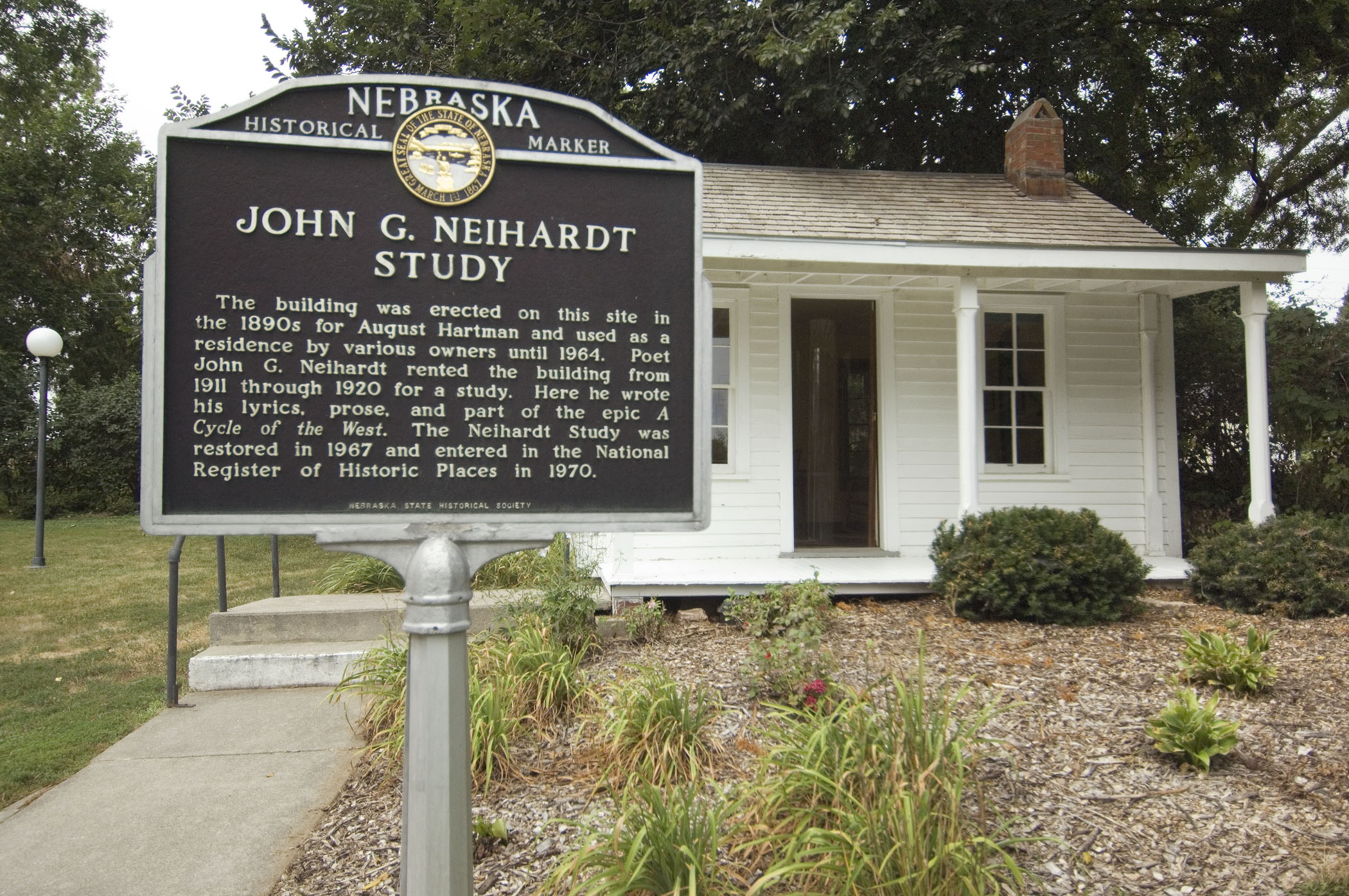 John G. Neihardt is the author of Black Elk Speaks and is Poet Laureate in Perpetuity of Nebraska. The John G. Neihardt State Historic Site commemorates his life and legacy on the site of his former home in Bancroft, Nebraska. Walk through the memorial room and read about his life from start to finish or view The Study, the only structure remaining from the original property that Neihardt lived and worked in from 1900-1920.
Nearby spot to stop and read: Red Door Coffee in West Point – grab a hand crafted latte or try something from their delicious daily homemade breakfast and lunch specials.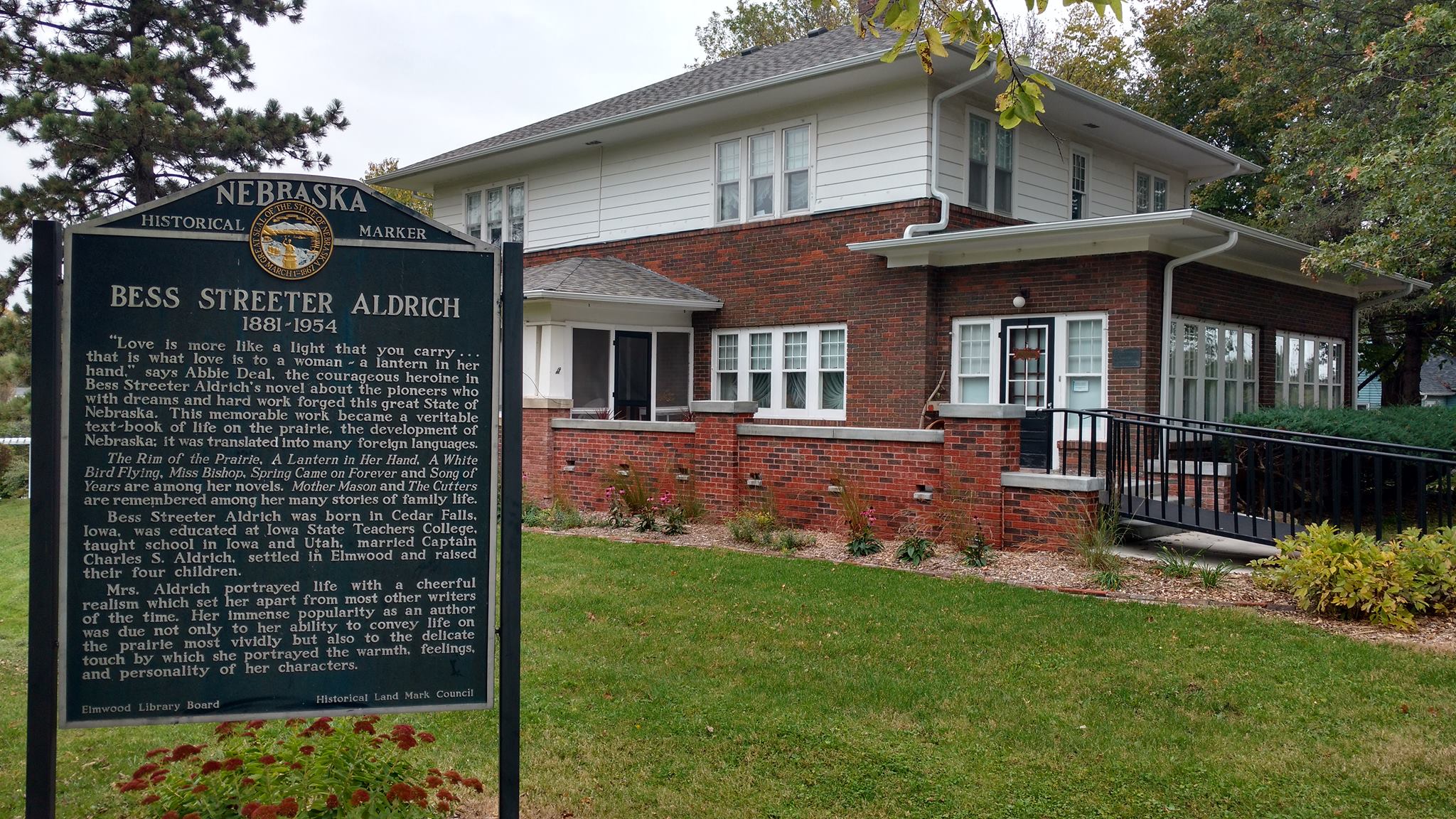 In her lifetime, Nebraska author Bess Streeter Aldrich wrote nine novels and over 160 short stories. Visit the home in Elmwood where Bess lived, worked and raised a family and learn more about what life was like when she lived there from 1922-1946. Walk a few blocks further to experience The Aldrich Museum that has a collection of Aldrich memorabilia including letters Bess wrote, souvenirs from her movie, Cheers for Miss Bishop, and an original manuscript of her most well-known novel, A Lantern in Her Hand. Lastly, stop at the Elmwood cemetery where Bess, her husband Charles and three of her children are buried.
Nearby spot to stop and read: Patina Joe in Eagle - sit down with a cup of coffee or browse their selection of women's clothing and home accents. Or make a little bit further of a drive to Indigo Bridge Books & Café in Lincoln – not only a great spot for coffee, but they sell a great selection of books as well!