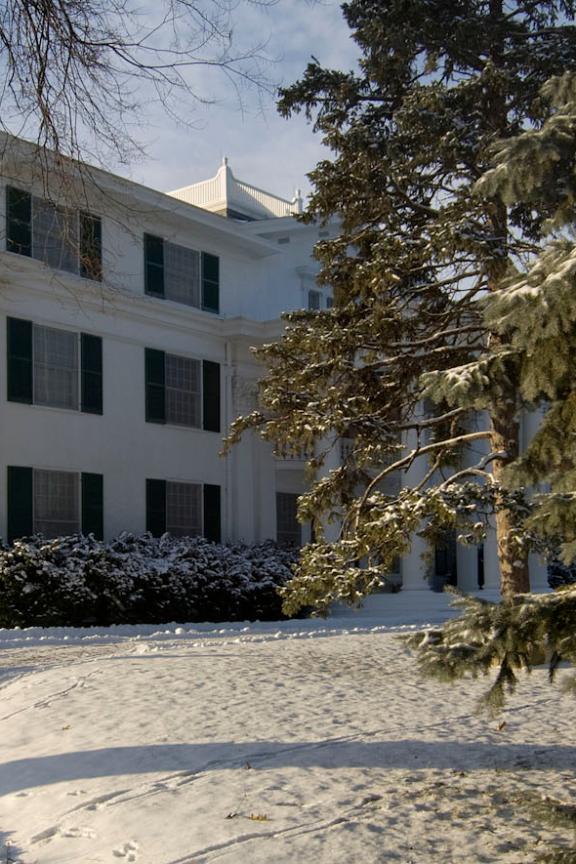 Winter Hot Spots in Nebraska
Instead of hibernating this season, go out and discover the winter wonderland version of Nebraska. To help in your travels, here are a few spots across the state to keep you warm or to let you dive headfirst into the cold.
Bald eagle viewing
Winter is one of the best viewing times for bald eagles. Keep a lookout near streams, rivers and lakes along shallow water for the best view. Pay a visit to the Bald Eagle Viewing Center at Lake Ogallala for a diverse bird-watching experience like no other.
For more of Nebraska's unique bird-watching experiences, check them out here!
Cross-country skiing and snowshoeing
Explore a variety of terrain by cross-country skiing or snowshoeing through hundreds of miles of Nebraska trails.
Discover the beauty of winter in Nebraska on one of the many trails across the state!
Ice Skating
Ice skating is one of winter's most popular activities. Ice skate in an outdoor pavilion like at Mahoney State Park or at an indoor arena like Ralston.
Sledding
Have fun sledding down slopes all throughout Nebraska including Pioneers Park, one of the top 10 sledding spots in America, according to USA Today. The wooden sled run at Pioneers keeps you going for 300 feet.
Museums
Museums are great destinations to visit, especially during the winter season when you're "stuck" indoors. Art museums like the Great Plains Art Museum have beautiful temporary exhibits, Lauritzen Gardens features a holiday inspired, seasonal horticultural display and the various children's museums across the state will keep your kids occupied.
Nebraska Lodging
Keep warm in one of the many beautiful lodging options across Nebraska. Stay a night or two, and cozy up in a bed and breakfast or hotel that radiates Nebraska hospitality.