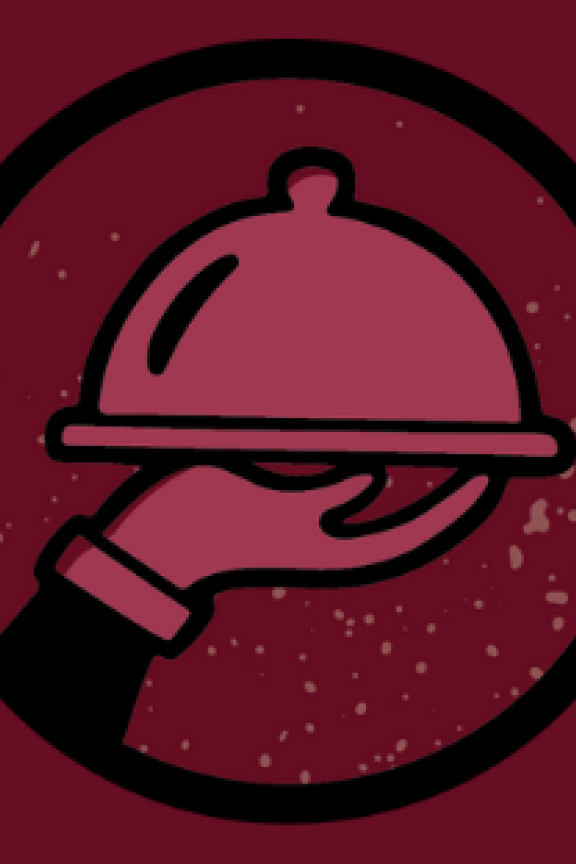 Grub & Cuisine 2021 Passport Tour
Whether you want to indulge your inner gourmet or just stuff your face, nobody does dinner better than Nebraska. Pub fare, drive-in food, formal dining, hotel pancakes—you name it, we've got it. So come and get it.
Grub & Cuisine is one of 10 tours on the 2021 Passport program. Visit NebraskaPassport.com for more information on the tours!
Grazers Bar & Grill
208 W Arnold Avenue
Arnold, NE
(308) 848-2900
Hours
Mon 5 pm - 10 pm
Tues-Thurs 11 am - 10 pm
Fri-Sat 11 am - 1 am
Enjoy the best in locally sourced, 100% Choice Beef in Nebraska, along with a vast menu to suit any taste. Also, take in a bit of history about this establishment, which has been a bar and grill since 1953.
Glurs Tavern
2301 11th Street
Columbus, NE
(402) 564-8615
Hours
Mon-Sat 11 am - 11 pm
Glurs Tavern is a member of the National Resgister of Historic Places. Established in 1876, it is known as the oldest continuously operated tavern west of the Missouri River.
Q's Dairy Sweet
3554 Highway 20
Crawford, NE
(308) 665-1323
Hours
Daily 6:30 am - 9:30 pm
Enter into a 1960's diner with a black & white checker board floor and vintage stools that allow you to belly up to the counter and get your hands on the best homemade BBQ. Finish off your adventure with an old-fashioned shake, malt or banana split.
Tommy Gunz Bistro
1607 S Locust Street
Grand Island, NE
(308) 395-3889
Hours
Mon-Thurs 11 am - 9 pm
Fri-Sat 11 am - 10 pm
Sun 9 am - 8 pm
This prohibition-era-inspired restaurant and lounge feature scratch-made dishes, brick-oven fired pizza, handcrafted cocktails and local beers in a fun, family-friendly atmosphere.
Hyannis Hotel Inc.
102 S Main Street
Hyannis, NE
(308) 458-2344
Hours
Mon-Thurs 11 am - 9 pm
Fri-Sat 11 am - 1 pm
This historic hotel offers visitors a piece of Nebraska's past. Stop in for a satisfying lunch or dinner, or relax with a drink at the bar. Guests can experience an overnight stay by enjoying modern comforts blended with the classic charms of a long-ago era.
District Table and Tap
226 W Norfolk Avenue
Norfolk, NE
(402) 316-4788
Hours
Mon-Fri 11 am - 2 pm
Sat-Sun 7 am - 2 am
Restored to resemble an early 1900s restaurant and tap room, this stop is located in historic and vibrant downtown Norfolk. District Tap and Table boasts 30 tap beers, famous bacon-wrapped stuffed jalapeños and flat bread pizzas.
Fork and Hammer
546 Main Street
Plattsmouth, NE
(402) 298-4640
Hours
Tues-Thurs 5 pm - 8 pm
Fri-Sat 5 pm - 9 pm
Fork And Hammer is a southern style restaurant located in the Fitzgerald Building in downtown Plattsmouth. Built in 1881, this beautifully upkept storefront is listed on the National Register of Historic Places. Additional stamping location: Shaw Hardware, 433 Main St.