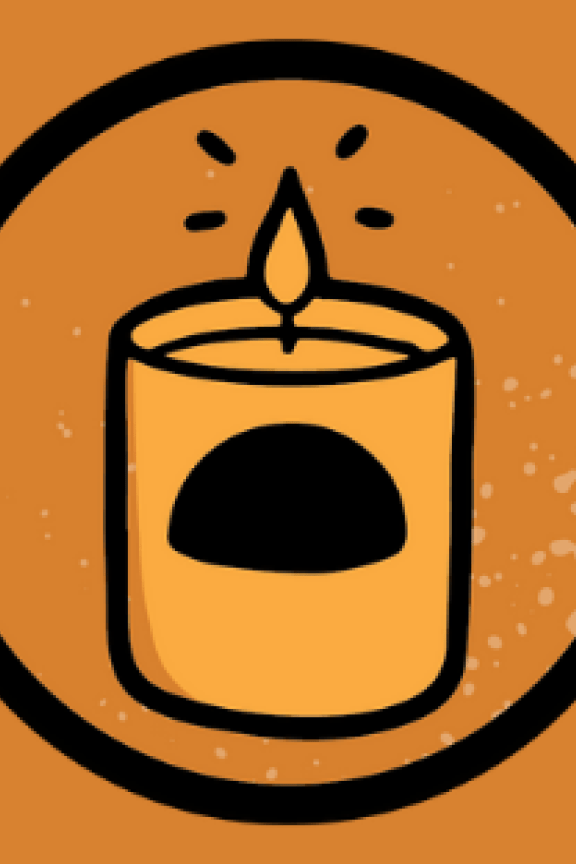 Aroma Therapy 2021 Passport Tour
Your nose isn't there just to hold up your sunglasses. It's there to enjoy smelly things, like soaps, candles, baked goods, jerky, coffee shops and more. So get the old schnoz ready for a new adventure.
Aroma Therapy is one of 10 tours on the 2021 Passport program. Visit NebraskaPassport.com for more information on the tours!
The Vault
401 Main Street
Bayard, NE
(308) 545-1060
Hours
Tues-Fri 7 am - 3pm
Sat 8 am - 2 pm
Nestled in the historic Bank of Bayard, this stop offers coffee, specialty drinks and freshly baked pastries. Travelers can sip on delicious coffee and take in the history of western Nebraska! Visit on the weekend to shop the vintage and handmade store, Mercantile Co.
Clean Slate Soap
813 Court Street
Beatrice, NE
(402) 230-8965
Hours
Tues-Wed 10 am - 5:30 pm
Thurs 10 am - 6:30 pm
Fri 10 am - 5:30 pm
Sat 9 am - 4 pm
Wash off the dust of your journey and start fresh. This soap is made of 100% goats' milk and fosters the mission to create and sell pure, simple, soap, lotion and skin care. This recently expanded stop, is now renovated to include more products by Nebraska makers.
Sugar Shack Home Decor
707 5th Street
Edgar, NE
(402) 224-3211
Hours
Mon-Sat 9 am - 5 pm
See the home of the famous, hand-poured Sugar Shack candles, showcasing over 60 fragrances! This stop also offers a wide variety of home décor and gifts, including Nebraska T-shirts, jalapeno jellies and USA-made gourmet foods.
Michelle's Scrumptious Bakery
909 N Juniata Avenue
Juniata, NE
(402) 461-6737
Hours
Tues-Thurs 8:30 am - 5 pm
Fri 8:30 am - 6 pm
Sat 8:30 am - 2 pm
This two-kitchen bakery offers an array of homemade goodies from cupcakes, to bread and everything in between. This stop also stands out as one of the best dedicated gluten-free kitchens in Nebraska!
Smoking Gun Jerky
443 N 48th Street
Lincoln, NE
(402) 467-6315
Hours
Mon-Fri 10 am - 6 pm
Sat 10 am - 5 pm
This unique stop creates, bags and sells over 50 flavors and heat levels of jerky made in-store with local beef, and their own marinade and seasonings. Browse a wide a variety of snack and gift options for your travels and taste buds.
Spielbound Board Game Cafe
3229 Harney Street
Omaha, NE
(402) 763-8444
Hours
Mon-Thurs 9 am - 11 pm
Fri-Sat 9 am - 12 am
Sun 9 am - 11 pm
Featuring the largest playable collection of board games in the country, Spielbound is a sight to behold. Grab a game, a drink, a friend and make some wonderful new memories.
Chuckaboo Station
947 Sherman Street
Potter, NE
(308) 207-5907
Hours
Mon-Thurs 7 am - 4 pm
Sun 9 am - 5 pm
This bygone era filling station has been converted to
a coffee/beverage, candle and antique shop all in one. Remodeled to resemble a Victorian Drug Store from the 1920s and nestled off the main street of Potter.