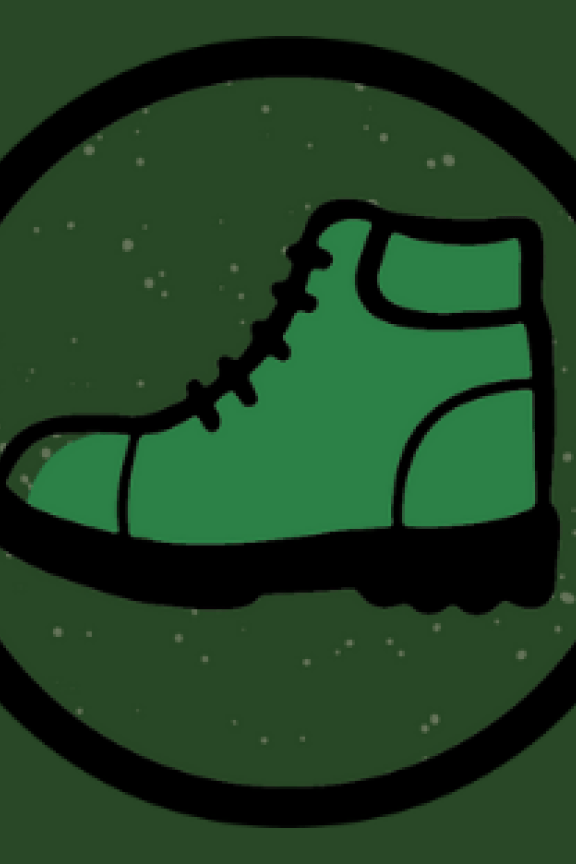 Parking Spots 2021 Passport Tour
This year marks the 100th anniversary of our fabulous state parks system. And you can help us celebrate by touring these natural, recreational and historical gems.
Parking Spots is one of 10 tours on the 2021 Passport program. Visit NebraskaPassport.com for more information on the tours!
Victoria Springs State Recreation Area
43400 Highway S 21 A
Anselmo, NE
(308) 749-2235
Hours
Daily 8 am - 5:30 pm
Stamp located in mailbox if staff is unavailable
Victoria Springs is an oasis in the Sandhills. As Nebraska's first state recreation area, this park offers fishing, hiking, picnicking, a playground, paddleboats, natural springs and historic sites.
Chadron State Park
15951 Highway 385
Chadron, NE
(308) 432-6167
Hours
May 1 - Mar 27: Daily 8 am - 5 pm
May 28 - Sept 30: Daily 8 am - 8 pm
Nebraska's original state park celebrates its' 100th Anniversary in June 2021! This must-see destination is nestled among the buttes and canyons of Nebraska's Pine Ridge. This stop is especially great for hiking, camping and old-fashioned vacations where guests can experience one of the state's most famous landscapes.
Enders State Recreation Area
73122 338 Avenue
Enders Lake Golf Course: 33864 US-6
Enders, NE
(308) 394-5118
Hours
Mon-Fri 7:30 am - 5 pm
Sat 7:30 am - 3 pm
Sun 7:30 am - 10 am, 12 pm - 3 pm
A combination of recreational and wildlife lands, this 5,700 acre area is a great escape for the outdoor enthusiast. Stamp located at Enders Lake Golf Course.
Rock Creek Station State Historical Park
57426 710 Road
Fairbury, NE
(402) 729-5777
Hours
Daily 10 am - 5 pm
Travelers can explore the history of the Oregon-California Wagon Trails, the Pony Express and the early days of "Wild Bill" Hickok. The park features reconstructed ranches from the mid-1800s, visible wagon ruts, a museum, theater and miles of hiking trails.
Wildcat Hills State Recreation Area & Nature Center
210615 Highway 71
Gering, NE
(308) 436-3777
Hours
Daily 8 am - 4 pm
Escape to the region's signature rugged topography and evergreen canyons! This stop features a nature center, shooting sports complex, camping, picnic areas and a vast system of hiking and biking trails. Visitors can also enjoy the lovely view of the North Platte River Valley.
Platte River State Park
14421 346th Street
Louisville, NE
(402) 234-2217
Hours
Daily 8 am - 5 pm
Immerse yourself in this charming woodland destination with cozy cabins, a picturesque waterfall and state-of- the-art campground. Climb to the top of two observation towers for a spectacular view of the Platte River Basin.
Buffalo Bill Ranch State Historical Park
2921 Scouts Rest Ranch Road
North Platte, NE
(308) 535-8035
Hours
Daily 9 am - 4:30 pm
Home of William F. "Buffalo Bill" Cody, this state historical park recaptures the life and career of the famed Pony Express rider, Army scout and buffalo hunter-turned-showman. The house and barn have been restored, and a wealth of Cody memorabilia is on display.