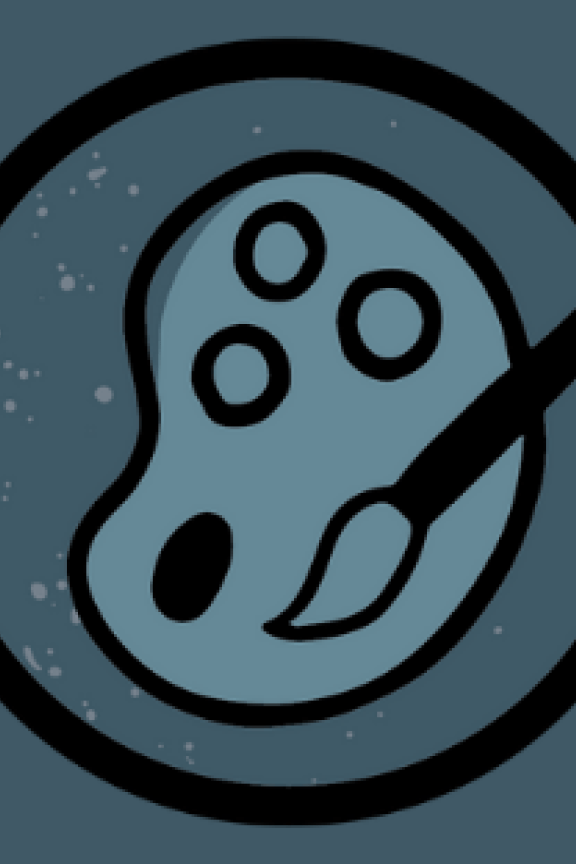 Visual Treats 2021 Passport Tour
Almost anywhere you point your peepers in Nebraska, there's a reward to be had. With murals, art spaces, and galleries, both public and private, things are definitely looking good.
Visual Treats is one of 10 tours on the 2021 Passport program. Visit NebraskaPassport.com for more information on the tours!
Chadron Art Alley at Bean Broker Coffee House & Pub
South of 2nd Street, between Main street and Chadron Avenue
2020 W 2nd Street
Bayard, NE
(308) 545-1060
Hours
Mon-Thurs 6:30 pm - 8 pm
Fri 6:30 am - 9 pm
Sat 6:30 am - 5 pm
Chadron Art Alley showcases murals that celebrate Nebraska & displays the history of the area while also providing fun photo spaces! Bean Broker Coffee House & Pub offers a comforting environment with rich, bold coffee, fresh baked goods & hand-crafted cocktails.
The Burkholder Project
719 P Street
Lincoln, NE
(402) 477-3305
Hours
Tues by appointment 11 am - 4 pm
Wed - Thurs 12 pm - 4 pm
Sat 11 am - 3 pm
At this stop, you can join artists, observe the creative processes, ask questions, learn about different art forms, browse through galleries and visit working studios. Be sure to stop by the shops where you can see not only finished works, but works of art in progress.
Blackbird Hill Studio
3718 O Avenue
Macy, NE
(712) 899-4577
Hours
Mon-Wed 10 am - 12 pm, 1 pm - 4 pm by appointment
Sat-Thurs 10 am - 4 pm
Sun 1 pm - 4 pm by appointment
Found on the Lewis and Clark Scenic Byway, the Piere Farm site sits in a valley surrounded by fields of corn, beans and native grasslands. Enjoy charming gardens with ponds, pergolas & other features all around the studios.
Nebraska City Historical Murals at First Class Flowers
1120 Central Avenue
Nebraska City, NE
(402) 873-5000
Hours
Mon-Fri 9 am - 5:30 pm
Sat 9 am - 2 pm
A collection of murals encompass the history of Nebraska City. (Re)painted by Nebraska City resident, Kent Schwartz, they communicate how businesses and people once lived. This locally-owned flower shop and gift store is the one-stop shop for flowers, plants, toys, garden décor and much more.
Norfolk Arts Center
305 N 5th Street
Norfolk, NE
(402) 371-7199
Hours
Mon 8 am - 7 pm by appointment
Tues - Fri 10 am - 6 pm
Sat 10 am - 2 pm
Sun 10 am - 5 pm by appointment
Relax as you take in the art in the main gallery and atrium, or sit in quiet reflection by the fountain in the sculpture garden in this community-run arts center.
Chatterbox Brews
203 S 13th Street
Tekamah, NE
(402) 374-2013
Hours
Mon 11 am - 1 pm, 4 pm - 10 pm
Wed 4 pm - 10 pm
Thurs 11 am - 1 pm
Fri 4 pm - 12 am
Sat 12 pm - 12 am
Sun 12 pm - 9 pm
This stop is a taproom and event center built with a philosophy rooted in timeless midwestern values of simple hospitality. With an emphasis on sourcing local ingredients and cooking with a passion for flavor, Chatterbox Brews serves every guest as a member of the family.
Blue Cat Gallery & Studio
114 W 3rd Street
Wayne, NE
(402) 454-5144
Hours
Mon-Tues 10 am - 5 pm by appointment
Wed-Sat 10 am - 5 pm
Blue Cat features two-month-long exhibits by local, regional and national artists. Visitors will see an array of art styles and media, including painting, photography, ceramics and more.